Sweet Somethings: Love and Lingerie
If you are thinking of getting some erotic lingerie to add spice to your love life, you are headed in the right direction. However, the going gets tough when the path forks: which lingerie to buy and how will it help my love life? This question is one that most women are often confronted with when faced with a wide product range. So here is a list to help you find just the lingerie you need: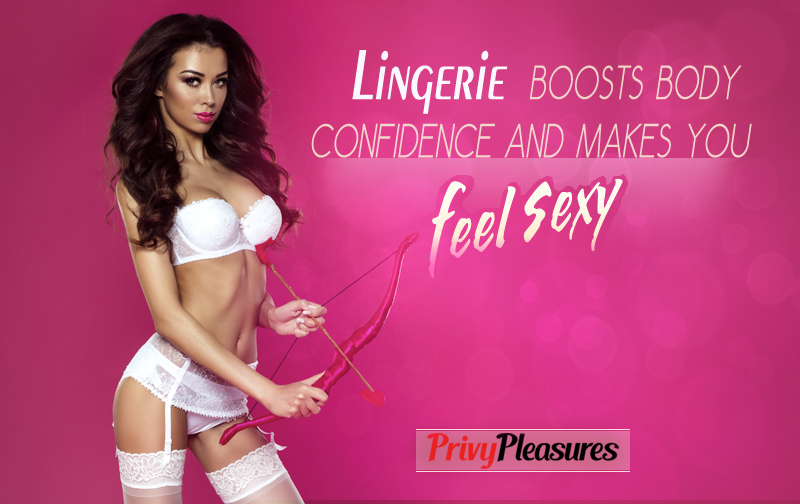 For the new lover birds: If you have just started getting intimate in a new relationship, it may be a good idea to keep the pace slow. Get lingerie that is not overtly raunchy and yet exciting. A sexy bra and panty set in comfortable cotton, adorned with soft laces and frills to add a pinch of lightness may do the trick. You can choose to go for soft colours like lavender, pink, blue or yellow to accentuate soft femininity or opt for a seductive black or hot pink to go in stronger. Choose a style and colour palette that suits your personal style and at the same time makes you look drop-look gorgeous so that you make a strong impression the first time your partner sees you in alluring lingerie.
For the adventurous: If regular lingerie does not do the trick for you or your partner, you can choose to go for a piece that is anything but ordinary. Some good options to consider may be:
A sheer or open-cup babydoll
a figure-hugging corset
a shimmery teddy
a cleavage- baring bodysuit
rhinestone studded G-string
see-through bodystocking
sexy nightwear
satin or see through gowns
All of these pieces promise to bring out the best in your figure and make you look irresistible. You can also pair your lingerie with accessories like nipple pasties or clamps to add in some extra oomph.
For the holiday season: Lingerie does not need to be restricted to the bedroom and can be taken for a spin outside too. What better time to try out this special trick than the holidays? Be it a small weekend getaway, your anniversary, his birthday or a honeymoon, some sexy, lacy lingerie has the power to spice up any of these occasions. Crafted in sheer fabric at strategic places and spun in alluring textures, sexy dresses and gowns can be worn outside without compromising on the sex appeal. To successfully incorporate these in your wardrobe, you can try out:
A backless gown
A figure hugging satin dress in hot red or sultry black
Lace-adorned, halter-neck bodysuit
Long robe in sheer fabric
Gowns with front slits
Transparent mesh dresses
Jacquard bikini sets for the beach
Fishnet chemise dress
Therefore, it is clear that no matter what the occasion or stage of relationship you're in, lingerie can heat things up for you and your partner instantly. So, pick out lingerie that suits the mood or go all out and give a surprise.
Comments (0)