12 Halloween Costumes that can be used in Bedroom
It's always a good idea to spice things up in the bedroom and plan something a little different. And what better opportunity to walk on the wild side than on Halloween! This Halloween, don your costume and go trick or treating at night and later in the night, treat yourselves to your favorite sexual fantasy. Before taking the costume off, read our list of 12 costumes that can help you get the party started in the bedroom:
1. Hef and a bunny playmate:
This playful yet dynamic costume can help you enjoy a sexual revolution in the bedroom.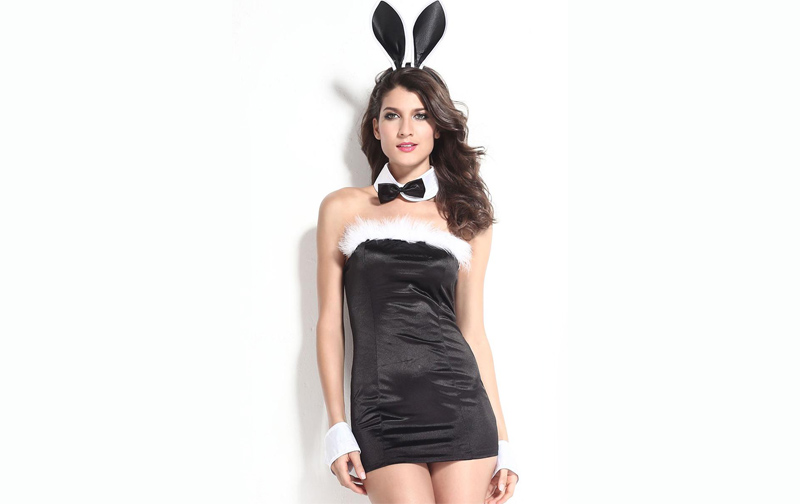 2. Piper and Alex from OITNB
Orange is the New Black has shown everyone that the prison jumpsuits can be quite sexy and finding a place to make love in 'prison' can add an element of excitement into the role play.
3. Drogo and Daenerys from GOT
What better way to add some heat in the bedroom than by adding in the epic element into your night, Game of Thrones style.
4. Vivian Ward and Edward Lewis from Pretty Woman
Who wouldn't love dressing up as the sexy Vivian Ward with your partner all suited up like the debonair Edward Lewis and acting out the movie between the sheets?!
5. Pilot and flight attendant
This simple couple's costume can turn things steamy on Halloween night. Have a blast while flying his plane and taking care of his needs throughout the flight.
6. Policewoman and criminal
Let him be the frisky cop who catches you red handed while getting into trouble. It will definitely give him a high when he decides to let you go or punish you for your crime.
7. Mr. and Mrs. Smith
Remember how hot Brad Pitt and Angelina Jolie were in the movie? Make things even hotter on Halloween night by trying to 'kill' each other with passion and lust.
8. Penny and Leonard from The Big Bang Theory
This is perfect if you're new to role playing. Combine Penny's hotness and Leonard's nerdiness to create your own Big bang theory in bed.
9. Anastasia Steele and Christian Grey from Fifty Shades of Grey
For those who loved the movie, role playing as the innocent virgin Ana and the rich and handsome Christian who makes her enter his world of BDSM can be quite the
10. Boss and secretary
Another chance for your man to suit up and for you to look like his tempting secretary! Seduce him all night long by giving him a peek of your cleavage, till he cannot resist and puts you on his metal desk!
11. Master and French maid
Please your master with your French maid outfit that shows off your bodacious body while you dust the house and make sure that the he is cleaned up all night long!
12. Julius Ceaser and Cleopatra
The most epic love story in history also has an element of kinkiness! Surprise your lover just like Cleopatra did by wrapping herself in a carpet and smuggled herself into Ceaser's personal quarters.
Comments (0)