BDSM Bondage - Just An Another Way For Bedroom Love
Are you kind of couple who love to play before intimacy or believe in some naughtiness during your pleasurable hours in your bedroom? Then, BDSM bondage sex & love kit will work better for you to add more fun and romance to your relationship. This includes leather bikini set, handcuffs, chains, robe, collar, clap, whip, and more.
BDSM bondage sex & love kit is designed for today's modern couple who want to enjoy their love life in different manner or style. This bondages sex allows you to make your love moments more erotic and exciting. This is such a way to show the love or sex appeal to your partner in your private hours.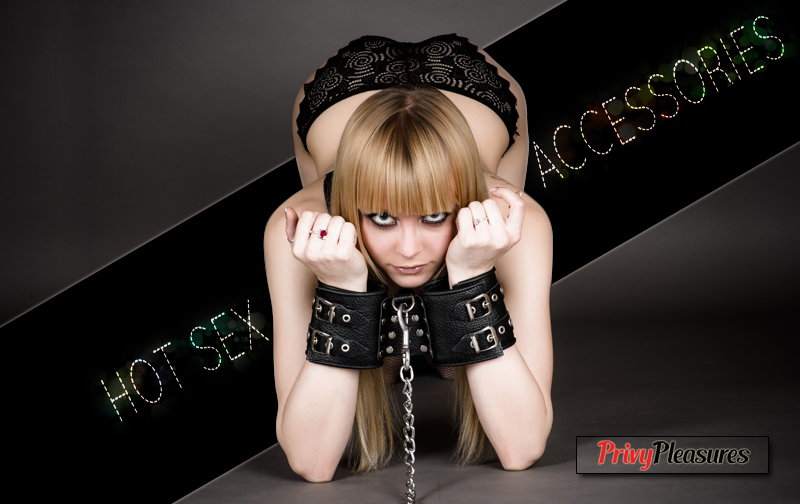 If you believe in wild love with your partner in your bedroom then, you must have space for BDSM bondage private wardrobe. Now, get ready to show your wildness to your partner using these sex toys. When you take recourse of these sexy things, you get success in making erotic, fiery, and sensational love moments in different positions what engage you both overnight.
How To Use BDSM Bondage
If you have seen a movie "fifty shades of grey" then, you can have a clear idea about its use. Using it, you are just recreating the love scenes of the said movie. You can play various roles and create lots of fun with your partner. Well, men love to enjoy exciting moments what you create before intimacy and this BDSM bondage sex & love kit is made to do so.
Just create your own love story, use this sex bondage kit in your own style and show your fantasy to your partner. This way of love will seriously make him/her happy. So, if you get bored with the similar fun then, try this sex kit and fill more love and romance in your love life.
Bind your men's hand using the handcuffs and cover the eyes with masks now use other sex toys in the way you want and let your partner see your naughtiness and enjoy the same. Most of the BDSM bondage or sex toys come to be used by both the men and women while some come specially designed either for men or women.
So, it's up to you what bondage you want to experience to turn your boring hours in the most erotic hours. You can even give surprise to your men and you believe or not, your men will love this new experience or a new style of love.
Very rarely you may find it at offline stores but if you go through online stores then, certainly you can grab the best deals for BDSM bondage sex & love kit. PrivyPleasures.com is an online lingerie store that offers the huge range of these sex toys or bondages. Here you can also grab the sexy lingerie and other sex accessories in order to make your sex life healthier and pleasing.
Comments (0)