Hottest Plus Size Lingerie in India
Wearing the perfect lingerie is the key to getting that perfect look. Being an intimate wear, it makes you feel good, positive, confident and sexy of course. Lingerie comes in a myriad of styles to suit the preferences of women. Of course, how you look, your body shape and curves play a vital role in choosing the right lingerie. When it comes to fuller bosoms, curvy physique and a plus size figure, you have to be careful in choosing the lingerie to flatter your look. Buying plus size lingerie is not an easy thing. You should know about the different types of lingerie meant to compliment the voluptuous figure and accentuate the curves perfectly. If you are unsure about choosing the hottest plus size lingerie, here you go!
Corsets
Nothing is sexier than corsets on a curvy woman. Corsets accentuates the body precisely, that elevates your sex quotient in the right way. It straight away works to enhance your bosoms and prep you for the cleavage show, while flattening all other parts. All his eyes will be on your bosoms, he will forget about the love handles and heavy thighs or back. Accentuate your asset and hide your negatives.
Baby doll
It's comforting lingerie. Baby doll lingerie make you look sensual, at the same time it hides those heavy bosoms, giving a softer outlook. If you are heavy on top and want to hide a little bit, baby doll is your best bet. The lower part of the baby doll brasserie falls just right under your waist line, which gives a strong support and utmost comfort. It's extremely popular among plus sized women.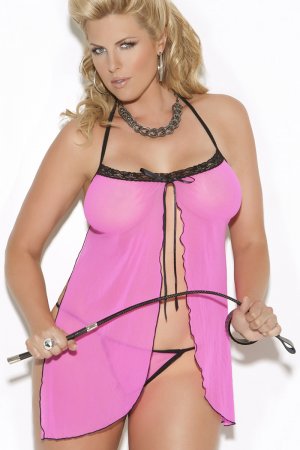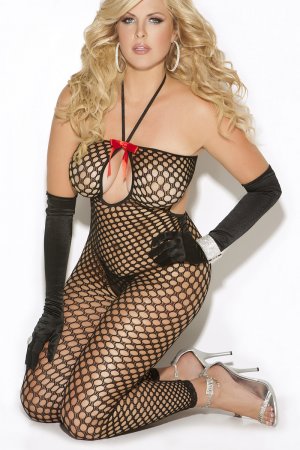 Teddies
These aren't teddy bears. It is a single-piece lingerie which has a cami and a pant connected together and forms one-piece lingerie. It gives full coverage, comes in flowing, stretchy and even in slinky styles. You can choose from a variety of styles.
Peignoirs
Peignoirs are typically long night gowns, but essentially need not be typical night gowns. It can be totally sexy when you wear sheer and opaque peignoirs. In fact, wearing peignoirs in transparent fabric is a popular culture in the ancient past. Peignoirs are sold with night gown and matching panties. Plus size women need not worry about their flabby body, just go for peignoirs.
Chemise
It is very easy to look super sexy and hot in a chemise. Chemises are little more feminine than baby doll lingerie. It is one-piece lingerie worn with a matching, flattering panty. Chemises pep up your hot quotient and make you look seductive. It comes in all styles, fabrics and in unlimited designs.
A few tips to consider while shopping for plus size lingerie
Count on the colors and fabrics. Being plus size, you can play a lot with dark and rich shades. Avoid wearing pastels and whites.
Accentuate any one part and hide the others. For instance, if you want that sexy cleavage, go for bustier or corsets. If you want to highlight the curves, cover the stomach and show the skin on your hips.
Try to wear single piece lingerie. Two-piece lingerie may make you look out of shape.
Get your size right. Neither too tight, nor too loose, and it should be perfectly flattering.
And finally, choose what you are totally comfortable.
Men, this is for you too! So, you are aware about the various hottest styles of plus size lingerie. Buy one for your girl, surprise her. Don't hesitate to visit a store, just go online lingerie shopping.
Comments (0)