How do BDSM and a Loving Relationship Co-exist?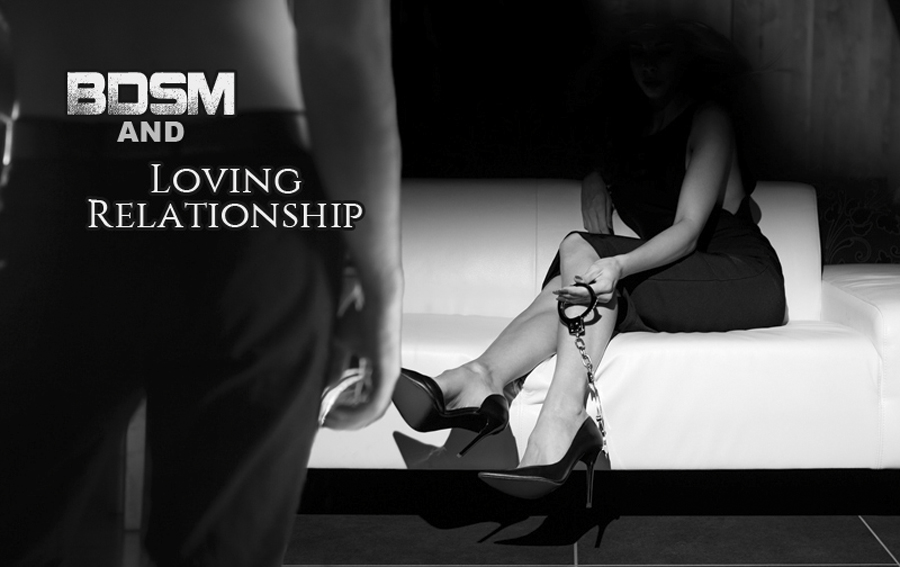 As widely known about it from its substantial appearance in pop culture, having colorfully portrayed in several media in various ways, BDSM has always been a topic of considerable discretion due to the controversial and paradoxical nature of sexuality in general. This has created an environment that encouraged the lack of public awareness on this scene and ultimately, BDSM remains a mystery for many, and where there is mystery there is myth. Perhaps one of the biggest myths about the community is that it is inherently abusive and thus, cannot possibly involve a loving relationship.
For starters, here's a meditated point about BDSM: It's all about trust. In the oh-so-popular team-building activity – the trust fall, one person stands behind the other; the person in front falls backward, trusting the one behind to catch them before they hit the ground. The goal of the activity is to create a sort of connection between the players, strengthening their relationship. Similarly, BDSM involves communicating with one another to choreograph a scene in which one falls while the other catches. When trust overshadows the possibility of harm, an erotic and intimate sensation may be produced.

Now we arrive at another conundrum: Is it abusive? Like in any other aspects of a relationship, sexual or not, it can be. However, fundamentally, it's not. It can generally be agreed on that power can bring pleasure; it is understandable for one to be pleased by dominating others. On the other hand, who in their right mind would enjoy pain or humiliation? In all simplicity, humiliation brings suffering, and BDSM does not encompass the desire for that suffering. However, there can be pleasure in the purpose of that pain, the theatrics of it. A non-sexual analogy can be sportsmen who often rough up their teammates (e.g., punching onto their shoulder or slapping their buttocks) in response to accomplishments by the latter in the field; the receiving teammate may not retaliate or show resentment, not because they enjoy the physical suffering but because they appreciate the affection. Likewise, the submissive party in BDSM has an agreement with the dominating individual to display their affections in a certain physically-rough way. The sub is always in charge; the dom only acts dominant to fulfill their somewhat choreographed play. In essence, it's always consensual; abuse is not.

Relationship experts define intimacy as transparent, honest, self-revealing emotional communication. Most couples do not communicate about their lovemaking very much and they lose-out on deeper intimacy in that. BDSM, on the other hand, requires continuous, detailed discussion. Therefore, in astounding contrast to a popular notion, BDSM is a fulfilled opportunity to further extend the capacity for intimacy. The discussions before, during and after a sexual encounter may very well be as intimate as the encounter itself. Some couples who are not into BDSM even occasionally get involved in a bit of power play for the benefits of practicing negotiations of scenes which in turn facilitates discussions of one another's sexuality, enhancing the quality of their non-BDSM sex in the long run. Bottom-line, BDSM encourages the cultivation of trust, communication, and acceptance of both oneself and another – skills that are paramount in enhancing intimacy in a relationship.
Comments (0)