Lingerie Guide – Basic or Essential?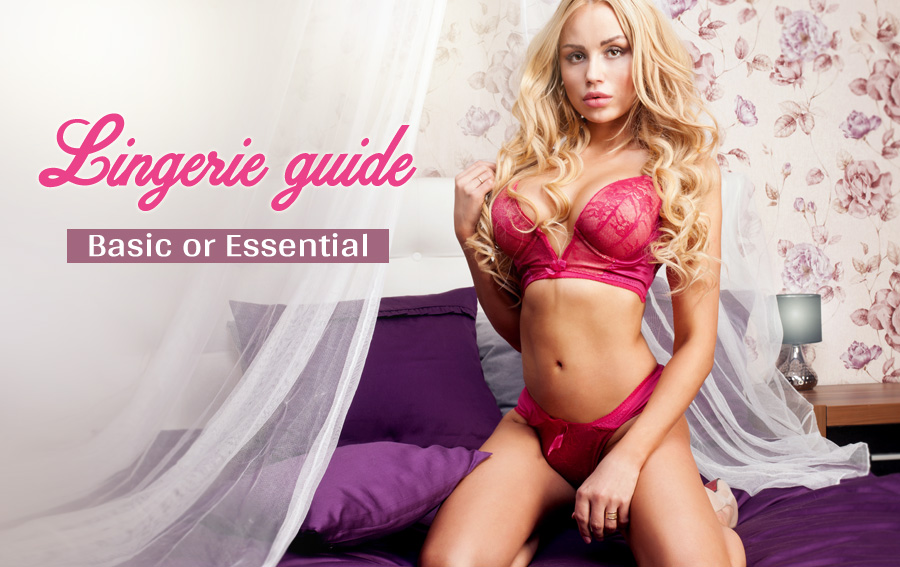 There is no shortage of pretty lingerie. If you have the love for lingerie you could always find that appropriate lingerie you need every day from your closet. If you haven't assigned a separate closet for lingerie, you are probably unaware about lingerie and why you need it. Sometimes, what you think as sexy lingerie is totally far away from what really is called sexy lingerie.
You could have seen a lot of commercials, advertisements, videos and blogs for months and years about lingerie. Probably, every woman has the clear understanding of every item she needs in her wardrobe. Yet, the blatant truth is lingerie shopping is always a bit of slog. Be it shopping for bridal lingerie, not many really aware about what they need.
Lingerie is an essential part of everyday life. Wherever you go, you need it. Whether it is gym or market or shopping or spa, you need lingerie. To look like a seductive queen, you need sexy and hot lingerie. Although lingerie synonymously refers to brassiere and panty (don't underestimate these two terms) there are literally unlimited to explore. Yes, some lingerie styles are basic and some types are essential, while some are casual, some are crazy; some styles are sexy and some are seductive! What you actually need? So, some women, or even better, most women find it too hard to identify the difference between basic and essential lingerie.
Basic lingerie is quite different from essential lingerie. For instance, you would think about buying honeymoon lingerie until you really plan for one. The same thing applies to wedding lingerie. These are special but essential lingerie, but basic lingerie is something different. With basic lingerie like lace bras and normal panties you cannot get that sexy avatar. So, there is a quite a lot of difference between basic and essential.
Chemise and camisole, the ultra comfortable, beautiful, feminine and faltering pieces of lingerie forms basic part of lingerie collection. Every time you shop for lingerie, even in case of online lingerie shopping, buy a chemise or camisole, because you will come across myriad of styles and designs. Lingerie shopping should never complete without buying at least one chemise or camisole. This is basic, but becomes essential in many cases. If you want to boost your feminity, gracefully dress-up in the lingerie just for you, not for your partner and embrace that 'feel good' moment you literally sense. At times, materials laces and satin, cuts and colors make it essential lingerie.
Think about a vintage set. The vintage vibe, the style, design and the look that you achieve isn't just everyone's cup of tea. In fact not many women love sporting that sexy look carrying the vintage tag! Yet, if you put that vintage look in the essential baskets, you can effortlessly flatter your figure.
The nude set! Bet everyone used it for years. Your mommy would have got you the black, white, nude and of course a color set brassier and panty as the first combo package for you. Nude sets are back in the rage and provides that classy look. Change the nude set from basic to an essential, it is totally worth!
Comments (0)