8 Sexual Desires of Every Girl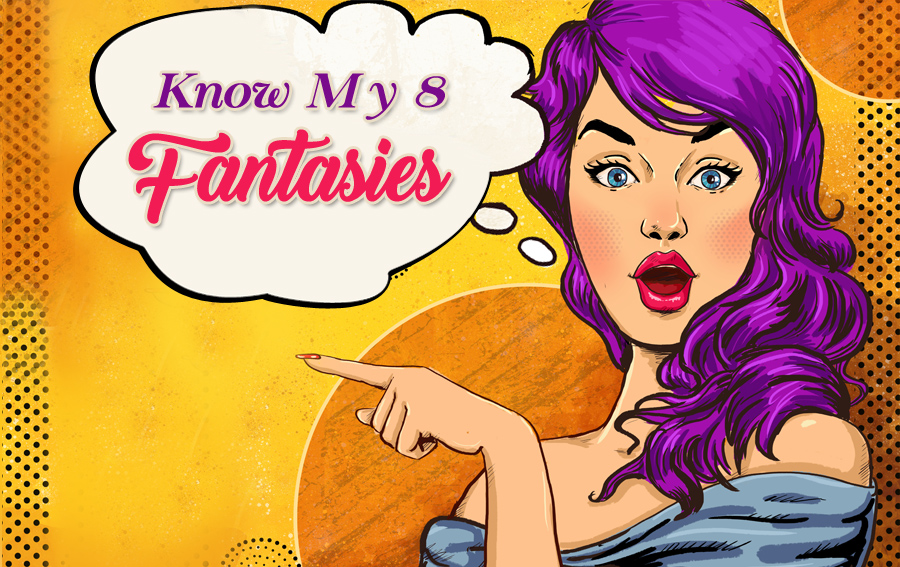 The spark in your love life can only be retained if you understand each other's sexual needs. Well, unlike men, women are not usually vocal about their fantasies but they love to be stimulated by their partners. Trust me, variety is the spice of life and you can stir her passions by doing it the right way. So, next time you decide to get cozy with her, experiment something new to get her attention. Here is a list of 8 sexual fantasies which can drive your girl crazy.
Sexual foreplay can do wonders
Perfect foreplay before the actual penetration can do wonders in your relationship. Every girl dreams of being turned on by her partner. Believe me, she would love to be touched here and there before you decide to grab her sex spot. Foreplay is especially important for women to get to that level of arousal which is needed for orgasm. Also, it can set the mood for actual sexual act.
Talking dirty with their partner
Believe it or not, but women like it dirty too. Well, actions speak louder than words. But when it comes to getting intimate with the partners, girls like you to be more expressive. Communicating during a sexual session can get you both heated and steamy. Therefore, women like to get kinky when it comes to this heavenly roller coaster ride.
Being dominant under the sheets
If you are ready to subvert the gender roles, she would love to rule you on bed once a while. Being meek, submissive and gentle is not what defines a woman in bed. You would enjoy it with her even more if you let her take the charge. Let her play the cards with a pair of sex handcuffs and you would realize that she can play them well too.
Experimenting every new move with your partner
Knowing your partner's likes and dislikes is essentially important when it comes to sex. Girls love it when you give equal importance to her sexual needs. It is every girls hidden desire that her partner is open to discovering and exploring more with her. She would love to melt in your arms if you allow her to express herself freely. If you are looking for real kinky stuff with her, then this can surely be the key to unlock her heart chambers.

Love bites from their partners
Love bites are a sign to show immense passion and love for the partners. Girls love them and she would relish each time you plan to seduce her with your eyes set on her. She would savor every precious moment spent with you before you plan to go down there.
Role play with her partner to spice things up
Nothing can be better than switching the roles in order to discover and explore your girls needs better. She would love to see you in a different persona and rediscovering the passion for your partner is all that is needed to keep you both hooked to each other.
Shower sex can make her go crazy
Being with her partner under the shower is what can make her go wild. Yes, you heard it right. Girls like to play it wet and wild when it comes to having the most fantastic sexual session with their partners.
Licking her erotic parts before going down there
Girls love it when they are touched and kissed on the parts they yearn to. They would crave for their partners hand to smother them exactly where they want to be rubbed upon. This not only turns her on but also makes her desire for you even more.
Hence, in a nutshell, making her feel loved on bed is no rocket science. Try these simple tricks to get her attention next time and you both will enjoy it like never before.
Comments (0)