Best 7 Sex Positions for Indian Couples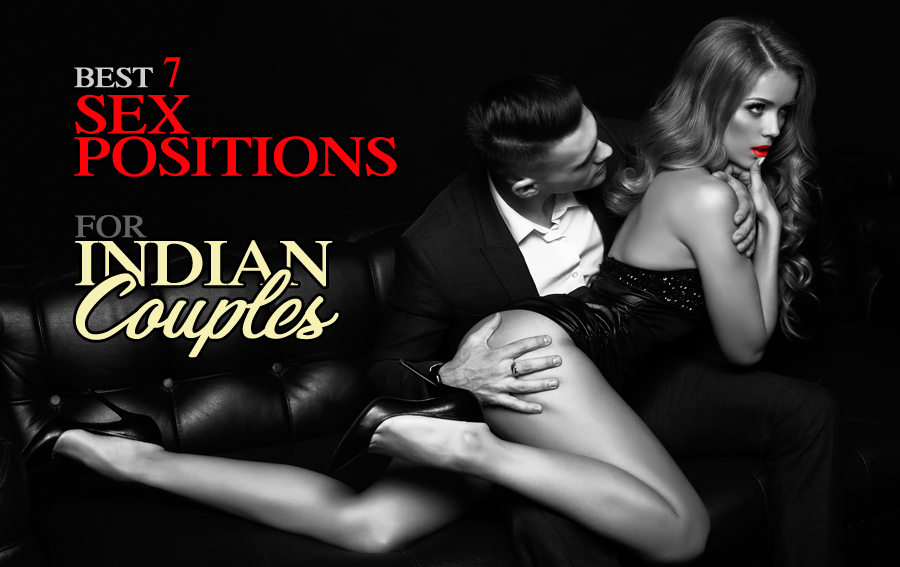 The irresistible temptation to trying something new keeps the spark alive when it comes to sex life. You cannot miss out on keep experimenting new stuff otherwise your sex life is bound to become dull and boring. Here is a list of multitude positions which you can try out with your partner. So, next time you plan a horny night with your partner, don't forget to try some of these sexual positions which are worth a shot once a while.
1. The Missionary position
This sexual position is the most popular among couples. With man on the top and couple facing each other, this sexual position is the best to try. What makes it fairly unique is the fact that you get a chance to maintain an eye contact with your partner and coupled with mild male dominance, it is the popular choice of couples. It allows you to enjoy the foreplay in the best possible way as you are in direct contact with your partner and facing them, looking deep in their eyes.
2. Doggy Style position
This sexual position is all about letting the man rule on bed. Yes, you heard it right. Man is the real king while woman happily enjoys being meek and submissive when it comes to sex. You just kneel on your bed with your partner on all fours. Its your choice whether you want to keep it slow or hard. Let her enter from behind and hold onto her hips tight. This position is the best sort alternative if you want things to heat up on bed. Hence, this position allows enough scope for spanking and even pulling hair. Stimulation can get you the best results and this sexual position allows you to try everything you can think of. From playing with her boobs to clitoral reach around, just go wild.
3. Cowgirl position
Ever wondered, why should men always have all the fun? This woman on top position is a favorable choice among women who love to dominate their male partners. Well, this sexual position allows you to view your partner going moving up and down on you. Penetration wise, this can be the quickest way for a woman to get an orgasm. Also, it is the best position when it comes to clitoral stimulation. It can be a bit difficult to get in this position but you can use your free hands to set the mood right. From massaging her breasts to gently moving your hand around her neck, you can do everything possible.
4. Zen Sex Position
People yearn for lustful, intense, passionate sex and if you want to try relaxed sex positions, then this is a must try for you. In order to pull it off, your partner should put her legs into a full lotus position and lean forward on her hands. Or, she can also move her hips up and down. Alternately, you can also help her by lifting her hips from behind for that up and down motion.
5. Standing for Her position
This is the best sex position you can try if there is no bed or couch to lean on. All you would need to do is kneel down at her feet and have her spread her legs a bit. And you are set to go. This position doesn't allow you to enjoy foreplay but you wont be able to resist the temptation of going down on your partner.
6. Against a wall position
This wild sex position is when you are wanting to passionately embrace your partner for the first time. All you need to do is grab your partner passionately and get into action against the nearest wall. This position helps you to explore your partners body in the best possible way. You can enjoy passionate kissing on neck and breasts without worrying about holding back your partners weight.
7. Bridge and Tunnel position
Don't try this position if you are still a learner on bed. This position is a must try for those couples who are really comfortable with each other on bed and love to experiment new kinky stuff. This position demands the partner to spread the legs in front and bend over, placing the hands on the floor. While, the other partner holds onto their hips and slides in stealthily from behind. It is not an easy position to try so be careful when you actually plan bridge and tunnel position with your partner.
Hence, in a nutshell, these are some of the best sex positions which you can try out with your partner. Just keep in mind that spicing up things on bed is important otherwise your sex life would lose its charm. Make sure that you try out the right positions for your different moods.
You can always spice up these sex position by Sexy Lingeries & Adult Sex Accessories from your trusted store - PrivyPleasures.com
Comments (0)