Top 5 Naughty Gifts this Valentine's Day for Him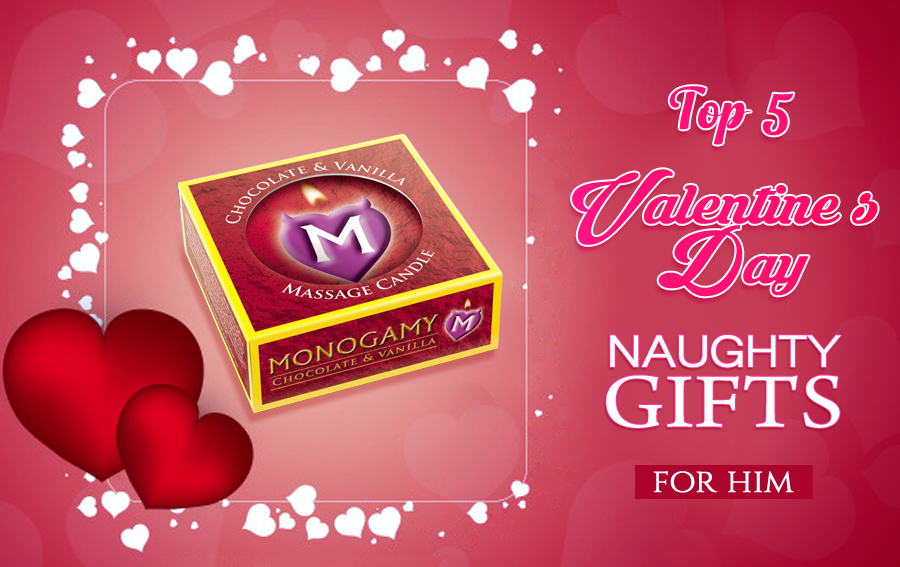 Trying to look for the perfect gift this Valentine's day for your partner? We know how difficult buying gifts can be. You want your partner to love the gift you get them, but you are always confused as to how they will react. Well, everyone has gone through this experience. Hence, we have curated a list of 5 naughty gifting ideas to give to your partner this Valentine's day. This will surely make their day even more special.
1. Massage Oil Candle
Massage and scented candles are the perfect choices if you want to pamper your man on the Valentine night. Cook or order a nice dinner for your man and light these candles to set the mood. The candles will burn and change into massage oil. You can then give them a message that will relax their mind with the soothing scent and their body with the sensual massage. Just select the scent that you think your partner will love the most and plan everything accordingly. Your man will love the massage session after a hectic day at work.
2. Couple Sex Games and Toys
Men love some bedroom adventures and gifting them some couple games is the best option. You can choose from the dice games and card games to make your Valentine night interesting. Play some beautiful soothing tracks in the background and play the game all night long. This is the perfect gift for your man if this is just the starting of your relationship and you want to get to know them better.
3. Couple Role-play Costume
Bring your mans fantasies to life with the couple role-play costume. Dress up as their favorite character and buy them an outfit that matches yours. Plan the whole scene and ask them to act it out with you. You will have the best night of your life. Do not limit yourself to just one costume and buy one for each night and play a different story every day for the whole Valentine week.
4. Vibration Ring
A vibration ring is a gift that will make your man and you happy. It is for both the people and will bring the spark back in your love life. There are numerous vibration rings available on the market. Do some research and pick the best one for you and your man. You can wrap it up and present it to him as a surprise during your romantic Valentine's dinner. He will surely appreciate the gesture.
5. Short Staycation
Going on a vacation to celebrate Valentine's Day sounds like the perfect plan. However, if you and your partner do not have the time for it, you can surprise them with a short staycation. You could do it at your home or book a hotel nearby. Add a romantic dinner and some sexy bedroom games to it and you are all set to go. You could gift him some of the gifts that we have mentioned above during the staycation. Pamper your man and let them know how special they are to you.
A gift does not necessarily mean that you need to buy something and wrap it up and give it to them. A gift can be a nice gesture as well. So, apart from these, you can select any other gift for your man that you find suitable. Creativity is required while gifting someone something. If you cannot find the needed necessities for creating your gift for your man in the local market, you can always shop online. Online websites such as PrivyPleasure.com are the perfect choice for buying all your gifting necessities and getting them delivered to your doorstep.
Comments (0)