How to Choose Lingerie for Your Wedding Night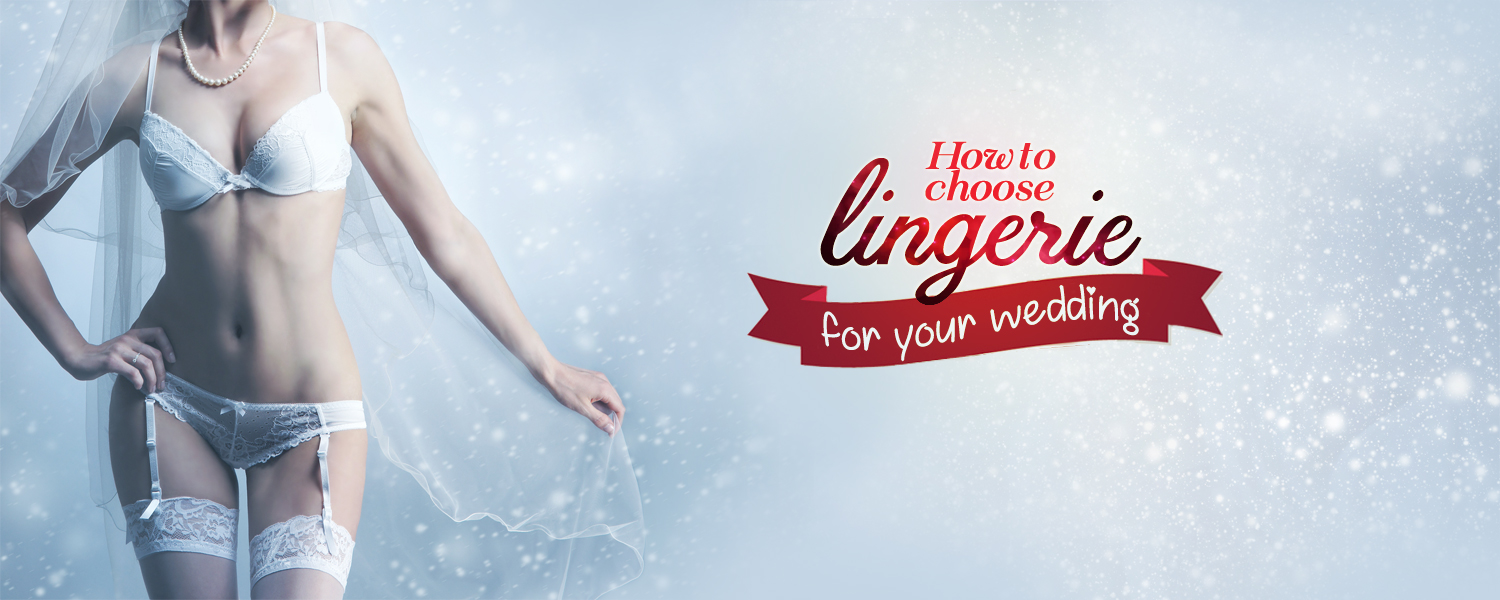 So your big day is around the corner!
You are about to enter into a new life, a new beginning! How about starting it with a bang, right from your wedding night? When we say wedding night, it's always associated with romance and intimacy with a tint of seduction. A perfect pair of sexy wedding night lingerie not only makes you feel special in your partner's eyes, but also makes you confident about your appearance.
As far as the purpose is concerned, there should be two sets of wedding lingerie: one set for the wedding ceremony and another for your wedding night. Keep in mind the purpose when you are out for shopping and buy two.
Finding the best erotic lingerie for that special night is a daunting task, especially because there is a large array of brands and products to choose from. However, the challenge is to find the right one for you so that you can make most of your special night.
Let's browse through a quick guidance on how to find the right lingerie for your wedding night:
Comfort vs. sex appeal:
No doubt, your wedding night lingerie should be comfortable enough, but the priority here is to look sexy and irresistible. It matters most when you are behind the closed doors with the most important person of your life. Choose wisely.
Size does matter:
Before you finally bring home your wedding lingerie, make sure you try it at least once. No one looks good with unwanted bulges, coming out of her undergarments. So, be sure it fits your assets completely. Choose the right cup size with proper strap.
Pay attention to the fabric:
As far as your wedding night is concerned, make sure to pick something exotic. Tapestry or satin would be a good choice for your wedding lingerie. Or simply go transparent!
Choose the color:
Unlike the day ceremony, you can experiment with the lingerie colors for the wedding night. Choose bold colors like red, purple or even black.
Add little volume:
If you are too skinny, choosing lingerie for your wedding would be tougher. But not anymore! Try bras with pads. You can experiment with cotton, water filled and gel padded bras. They look wonderful and add some extra weight to your cleavage.
Bring out your sexier side:
When you will be in private with your husband, try some ribbons and laces to look more seductive in your wedding night. These elements will make your sexier and more erotic.
Try Babydoll dresses:
To spice up your wedding night, try babydoll dress. These dresses are great to surprise your man with a different side of yours that he has never seen before.
Sexy lingerie for your wedding night is easily available in stores. For your convenience, try online sexy lingerie stores and find the right one for you.
It's your day, so work in every detail to look your glam best. The right pair of lingerie not only makes you look good and confident, but also sets a perfect stepping stone for your new life. Surprise your man with a sexier you!
Comments (0)