5 Lingerie Pieces that you Make You 5X Hotter & Sexier
Lingerie shopping? It will certainly make you feel better. It is very important to buy something that you feel extremely comfortable. But, there is a thin difference between keeping yourself in the comfort zone and buying lingerie that makes you look hotter. Every style of lingerie flatters you. Still, there is something more with certain styles. What to wear that makes you look instantly hot, hotter and hottest?

Have you tried these 5 lingerie pieces on you? If not, do it now. Splurging on lingerie pays you back in many ways.
Matching Bra Panties
(This is for the beginners)
Wearing the matching bra and panties increases the WOW factor. Well, this is the base to sexy lingerie. Buy matching two-piece sets whenever you shop for lingerie.
If you are already into wearing matching undergarments, try out different styles. Do some twists and go for different styles of sexy bra and panty sets. You can buy the strapless bras and no-panty line briefs in lace fabric. Two-piece bra and panties combo carrying same design, pattern and material is loved by men.
A semi-nude bra (in any color and design) with V-string panty makes the hot combo!
Thongs
When I think about thongs, I always encounter a couple of things. In the tele-series 'Sex and the City', the famous Samantha was gifted a black lacy thong with a pearl and a song about the Thongs, 'Fabulously tack and undeniably catchy.'
Many women simply prefer thongs to avoid panty line and support the tighter outfits like skinny jeans and denims. Yet, it has more to offer... Thongs are certainly a classy piece of sexy lingerie that exponentially increases your sexual appeal.
Thongs covers too little and you can just blow your man wearing sexy thongs.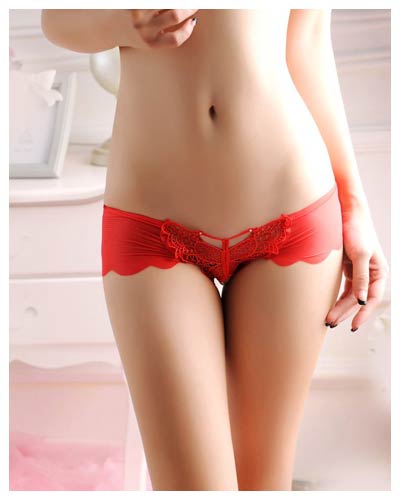 Push up bras
Whether you like it or not, men do love cleavages and stare at a woman's cleavages! It's the abrupt truth and you just have to accept it. It is how they are made!!
Cleavages are hot! It makes you look hotter. Plunging neck line with smoking-hot cleavage showing the glimpse of the bosoms looks quite delicious. Push-up bras aren't essential to worn as lingerie for a steamy date night, rather it can ignite that mood in your partner. Cleavage is an instant turn-on! He will gaze at you and you can comfortable wear push-up bras anytime under any choice of outfits, even when you workout.
Keep in mind, lingerie shopping isn't complete without buying at least a pair of push-up bras.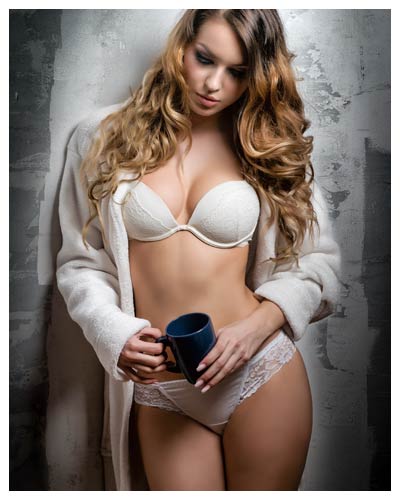 Black Stockings
If you don't have any hesitation to wear something extremely sexy, just go for the transparent black stockings with a garter belt. (Black is highly recommended!!) You will be gob-smacked (and of course your partner) to see yourself in black stockings. That's utterly the sexiest lingerie and pep-up your hot quotient that your partner cannot handle! And that also gives a vintage look.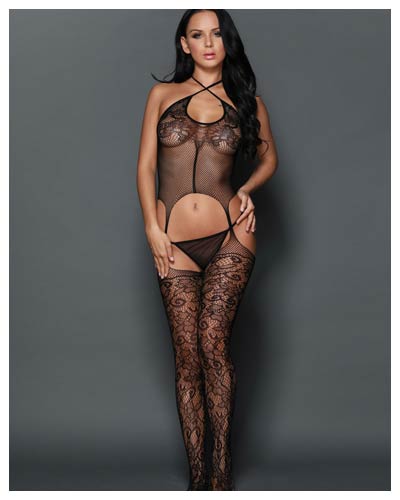 Silky or Velvety Chemise
Would you like to show up your hotter and sexier side just to stimulate your partner as you hang around your home? Look no further than silk or velvety chemise dress. It is just perfect lingerie to arouse your man with your hotter and seductive appeal. Just wear the chemise when you make coffee or something, you appear like a walking fantasy.
Considering these styles in mind, here is a simple piece of advice for the hot women out there. Choose something that you are comfortable, would love to play with, feel great and that could express your personality, exponentially making you hot!!
Any hesitation? Here is the secret. Don't show it up on your face; just walk in a piece of lingerie and forget that you are wearing something hot! That's so hot!
Comments (0)