Lingerie Empowers Women - Love, Sexy and Beyond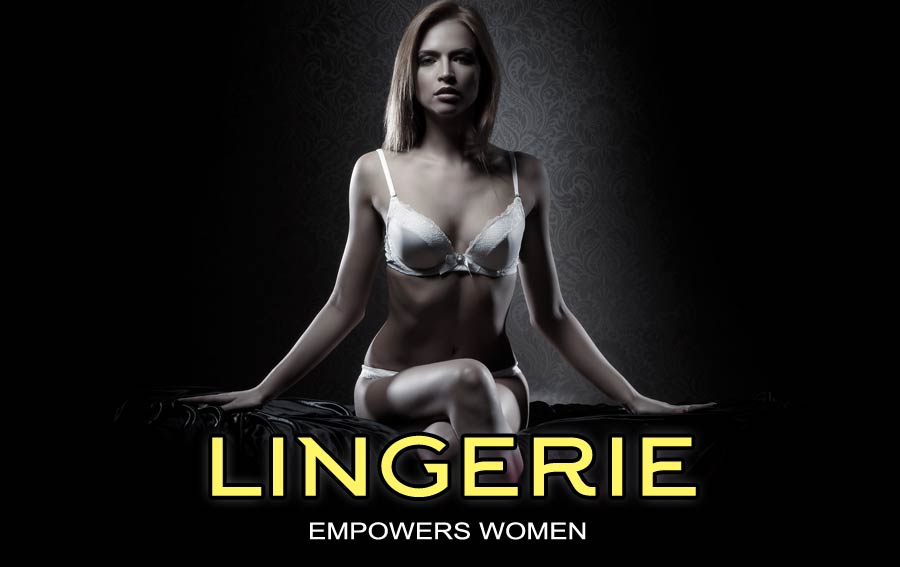 Have you unleashed your inner goddess? Oh let's be a little clear. Inner goddess is hiding behind your outfits, the clothes you wear, accessories you match with the clothes, your hairdo, footwear and pretty much everything that flatters your appearance. All these has no relevance to the inner goddess.
The inner goddess literally empowers women which is truly beyond being sexy, being lovable, seductive and a lot more. Yes, a woman can truly boast her sensual style as an inner goddess with the perfect garment, which empowers her in many ways. It is nothing but lingerie.
Whether or not anyone will sneak peek in your lingerie avatar, you get a feel-good connection to yourself when you wear lingerie and it makes the essence of wearing lingerie. Sadly, the empowering garment is merely seen as sexy outfit, meant for your partner, only in your bedroom. It is also seen quite as an intimidating thing even by many women. We bet, you haven't tried sensual lingerie on you.
Lingerie although essentially shares a great deal in igniting fire in your romantic relationship, keep the sexual life hot and happening, lingerie plays a more powerful role. It is simply meant not be a bedroom thing, which you wear just for a few minutes. Wearing lingerie isn't about being an eye-candy to your partner. Women buy lingerie to look good, feel good and wear it for them. Wearing lingerie don't just include panties and brassieres. It is a bigger world. There are corsets, bodystockings, slips, robes, garters and a lot more goes in this world.
Many women secretly desire about the laces, ribbons, ruffles and sparkling gems and a lot of intricately decorated artwork on these undergarments, which creates undeniably a sexy and sensuous look. Discuss about lingerie just like you discuss about the latest trends in fashion word, worn out styles, arrival of exotic collections.
Lingerie is the only woman's thing that can empower her in many ways. Contemporary styles of lingerie should not be limited only two extremities, for your partner and as a piece of garment to cover your private parts. It is a fashion icon, a style statement, flatters the femininity, and symbolize empowerment.
Lingerie means feminism. While it appears that a major part of feminism is against men, being bold in politics, economical and educational equality, empowerment of feminism is more than that. Women empowerment is about feeling powerful, beautiful, sexy and awesome about self. Here is the where lingerie peeks in. Wearing the lingerie (more than typical bras and undies) makes women feel extremely beautiful, confident and even strong.
Lingerie effortlessly blends with different types of women. Yes, every woman is unique, a mixture of multifaceted personality, carry different dreams, and perceive things differently. A piece of lingerie helps women express everything beautifully, from personality to emotions. Sometimes she feels bossy; sometimes she feels romantic; sometimes she feels hot and erotic; sometimes she feels dreamy, Whatever she feels, she can effortlessly pull-off it.
Being sexy, being confident, being powerful and being strong is the new comfort. Comfort doesn't in plain boring undergarments which belonged to the past centuries.
Start by coordinating the simple lingerie. Just wear the brassiere and panties in the same color and design. You will feel enthusiastic.
Comments (0)