Best Sex Toys To Go For To Hit The Female G-spot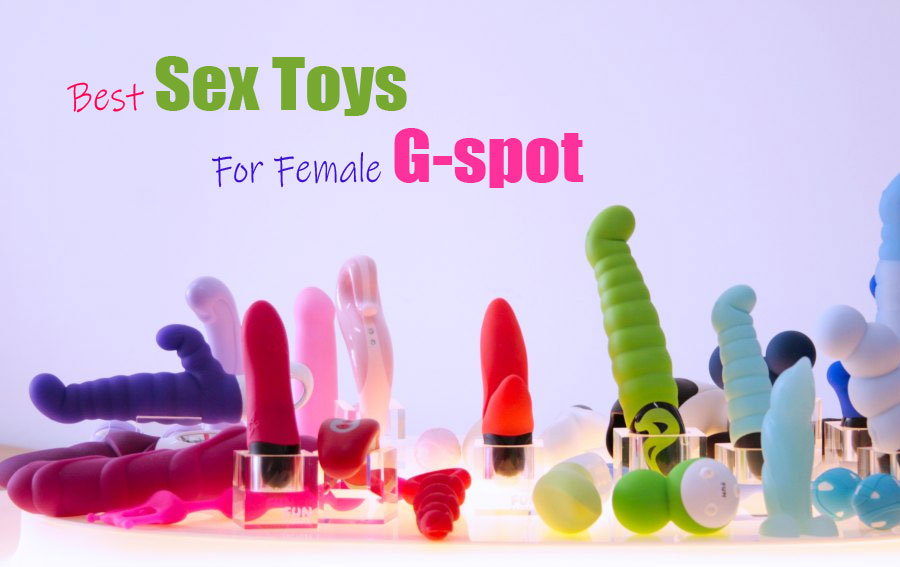 We are here to talk about sex toys that hit the female G-Spot. But what is a G-Spot and why do we women want our G-Spots to be hit? Sounds funny right? A G-Spot is a soft tissue that surrounds our urethra. If you insert you fingers into the vagina and move towards the navel, you would find it. The sexual importance of this area is that if you hit this point for a prolonged time, it results in a female orgasm. It is rather sad that many of the women are not aware of this G-Spot. Many of them know but have never experienced such a sexual encounter. But not anymore! Because here are a few Vibrator Sex Toys for Women that can hit exactly the G-Spot and make you happy. So, let us start our list!
The G-Spot Rabbit Vibrator
This vibrator is known to give 36 different combinations of vibrations when inside you. Its body is made of silicon and hence is really soft. It has bunny ears that makes it tickle your clitoris every time it inside you. It is best for women who are a bit specific regarding the sensations they need.
The Fluttering G-Spot and Clitoral Vibrator
This vibrator has a great shape that makes it tickle your clitoris and provide vibrating sensations to your G-Spot at the same time. The vibrator is cheaper than the others in the market and comes in different sizes and shapes. The vibrator produces different sensations that gives you a thigh tickling orgasm.
The Realistic type of Vibrator
This one vibrator has the touch and feel of an erected penis. It has a bobble head and veins on the body. The vibrator has textures of a shaft around it as well. The base is firm. However, the vibrator itself is very flexible. Hence, you can expect it to reach your G-Spot with ease, giving you the best possible orgasm. If you are good at using it, you can also expect multiple orgasms.
The App-Controlled Vibrator
The new generation of vibrators are here. You can insert the vibrator that gives you sensations across the G-Spot and clitoris. If you have your partner far away from you, he can control it through his phone and make you scream in any part of the world. The vibrations can be regulated, and the stimulations can be handled through the app itself. Though the vibrator is a bit expensive, it is a must for couples who have a long-distance relationship.
The god of all sex toys is here. It has a realistic penis that can reach your G-Spot like a pro. It also comes with a realistic tight vagina for men. Women who love it a bit kinky can go for a threesome with this toy. You also get the machine with removable and replaceable vibrators so that in case you want to experience different sizes, you can just do that with a single sex machine.
Surprised? Happy? You should be. Glass Dildos come in different shapes and sizes. They are easy to clean and maintain. The lube stays longer in glass dildos and they are stronger than normal dildos. Also, you don't need batteries or cables. They are smooth and help you to still your G-Spot. Moreover, they don't ace any harmful chemicals or rubber that might affect your body.
It is always great to try out New Sex Toys. You can also try them with your partner. This makes your sex life more intense and interesting. However, make the correct choice of sex toys for ultimate pleasure. Good luck!
Comments (0)