A Beginner's Guide to Anal Sex Toys - Enjoy the Backdoor Pleasure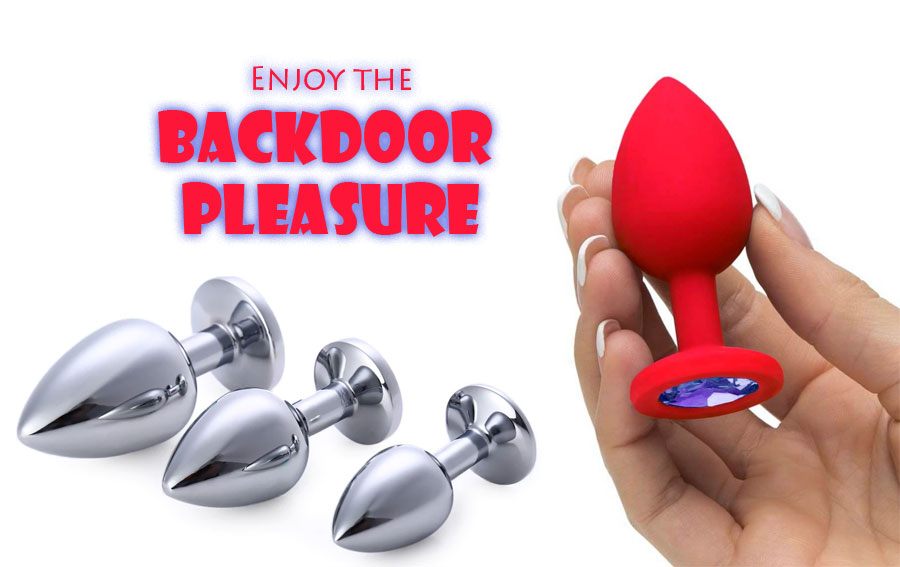 Looking to embark on your first journey to anal adventure? Maybe there are hundreds of thousands of people like you who are, at the moment, thinking about giving a touch of discovery to their backdoor hot spot. Settle for no less than the best anal sex toys for beginners.
What Are Different Types Of Anal Sex Toys?
Anal Beads
Prostate Massager
No matter you are doing it solo or as a couple for the first time, preparing for the anal sex session loaded with that sexual bliss will be the smartest move you will make. It is very important that you go through the instructions properly before using an anal sex toy.
What Should You Know Before You Start Out With Anal Sex?
Is this the first time you are going to involve yourself in the anal sex? If so, initiating a conversation with your partner about the anal sex - an exciting topic that has completely lost a lot of its previously held taboo status - will be the right thing to do.
Make sure you clean your anal if you want to get the most out of your booty. Don't you forget to apply plenty of personal lubricants before you are ready for hot anal sex with your partner? Your backdoor must be totally relaxed before you or your partner is trying to play with it using any of the anal toys.
To begin with, ensure that you use an anal lubricant when you are using an anal toy (any type). It is important for you to know that there is no natural lube on the backdoor. In fact, it's a very sensitive and delicate area. You cannot afford to play casually with yours and your partner's anus.
One of the best things about anal lubes is that they are not only thicker but they last longer compared to the regular ones. The lubricant has to be applied liberally to your anal toy as well as backdoor before you get started with booty fun. Besides, you need to apply the lube again when you are in the middle of gratifying yourself or your partner at the back (if need be).
Note - The rule of thumb in anal sex is that you should take everything slow and easy. Make sure that nothing should cause harm to you or your partner. Neither of you should ever feel uneasy while pleasuring each other in anal sex. if the backdoor seems too tight.
What Is The Importance Of Anal Lubricants?
An anal lubricant plays a very essential role when involving in anal sex. This lube seems very different from other ordinary ones that do no good when a couple is involved in anal sex. The main purpose of using this lube is to lower the friction which will make the surface lubricious. Furthermore, it works for long so there is no need to apply it over and over. Make the most of your anal penetration with the best anal lube.
What Are The Precautionary Measures You Should Take During First Anal Sex?
First time? Or, not used to the anal sex? Whatever the reason, you must be aware of some precautionary measures that will keep you and your partner safe while satisfying each other immensely.
Here are some of them you must consider:
Avoid using the extreme size.
Never compare your anus to your vagina. There is a huge difference between the both.
Avoid using the anal toy in the first attempt. Seek assistance from your partner.
If the insertion of the toy does not seem too comfortable, don't go ahead with it.
Don't follow what's shown in the porn videos. Remember you are not a porn star.
What Are The Recommended Positions For Inserting Anal Toys?
It is quite hard to insert an anal toy. Thus, you must adopt the right position to make your backdoor ready for the big male organ or other anal toys.
Some of the most recommended positions include:
Back Position
Missionary
Lap Dance
Cowgirl
Curled Spoon
And many more…!
Go online and you will find a plethora of beginner-friendly options in sex toys that will show you the door leading to backdoor pleasure. Once you are in, you are bound to give in to your desires when it comes to enjoying the thrills of anal stimulation. Grab a high-quality tool to provide you with much-needed comfort and safety. It will serve you with everything you need to enjoy the beginning phase of your anal sex. Can it get any better?
Comments (0)