5 Reasons Why Should Wear Sexy Lingerie Most of the Days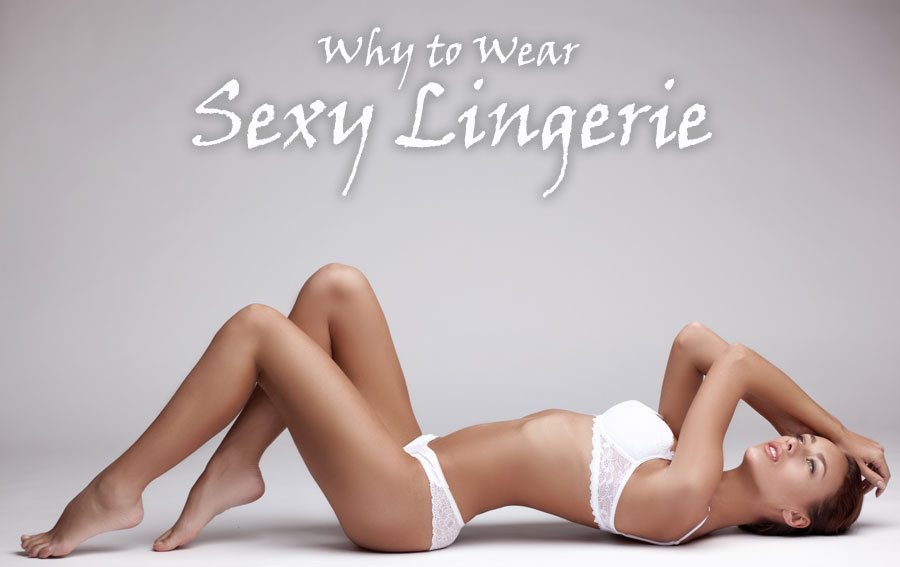 Sexy Lingerie! Does it sound something too fancy and extremely foreign to you? Wearing sexy lingerie isn't just confined to special occasions. Aren't we too strict that we limit ourselves to wearing the sexy lingerie only on big occasions? Just don't restrain yourself from sporting something hot and sensual only on specific days like valentine, wedding anniversary or otherwise whatever you think that is special. Some of you even many never consider going for lingerie shopping or shop for the sexy lingerie online.
Most of us don't have the mood to wear something sexy or even Glamorous Sexy Dresses daily. There are many reasons you should wear sexy lingerie most of the days, at least if you cannot wear it daily. Reason one, why sexy lingerie? Because it is sexy. Second reason, it is sexy; third reason, it is sexy; okay, let's cut the chase.
#1 Feel Yourself Sexy
Being sexy is the state of mind, beyond how you look. Of course, physical outlook counts a lot. Girls, do remember this. It is not necessary that you should have a perfectly curved physique to carry yourself sexy. Similarly, you don't need to wear revealing clothes to make yourself look sexy. You will feel sexy when you wear sexy lingerie and carry yourself effortlessly well! When you don't feel you are sexy, you cannot really bring it out.
#2 Turn-On Your Man
Note this, we are not repeating it again!
Be honest. At some point of time, even the most romantic couple in the world cannot escape from a rut at some period, and it may happen repeatedly. It need not be a pothole in your relationship, but may be a lack of ignition, or you both don't have the necessity to impress each other. Sexy lingerie is the simplest way to rekindle the fire in your relationship and make your man crave for you. Sexy lingerie is surely a big Turn-On for all men.
#3 Pep Up Your Glam Quotient
There are certain styles of lingerie that elevates your glam quotient. Think about wearing silk undies, velvet baby doll with a rope or dressing up in laces; these aren't just sexy, but too glamorous to seduce your man and even you. If you try wearing different sexy lingerie, you can easily identify what suits you the most, how glamorous you look and it certainly creates glam outlook in overall appearance too!
#4 Never Let the Passion Put-Off
This can be only reason to wear sexy lingerie almost all days, if not every day! Dressing up hot and sensuously with sexy lingerie never put off the passion in your relationship. It is a great way to boost the sex appeal. While other men will just be dreaming about lingerie models or gaze the Online Lingerie Shopping Site, your man will count just a second to get you, but he will never get enough of you.
#5 Is It Any Ordinary Day? Make It Great
Well, sexy lingerie isn't anything like your formal attire or casual tee and a pair of jean. Only you know how wearing sexy lingerie make you feel. When you take a stroll, when you speak, make gestures, when that hips twists, you don't look just ordinary. When the innerwear is perfect, you look more feminine as well sound bossy, which is just loved by the most.
Sexy undergarments costs quite a bit, but every penny spent is totally worth! Make sexy lingerie an important part of your intimate's style and glam quotient.
What are you waiting for? Go shopping for sexy lingerie! Too busy to visit the stores? Check the exotic collections of sexy lingerie online.
Comments (0)