How to Pick a Perfect Hot Night Dresses for Honeymoon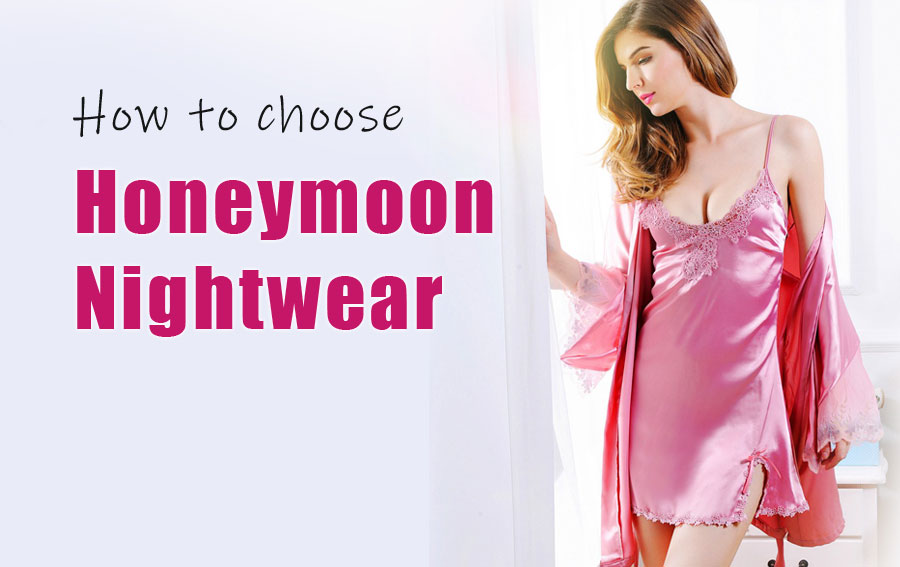 The honeymoon is usually a pre-planned thing these days to ensure the bride and the groom get their choice of bookings in their dream destination. It has now become a part of the wedding plan. Since you are already aware of the date that you would be leaving for your honeymoon it is best that you shopped for your clothes beforehand.
The most essential thing that should be going in your bag is the nightwear. Ensure you take out a lot of time searching for your perfect lingerie and nightwear. You definitely want your night to be perfect and don't want yourself to have an extra loose piece of fabric hanging around you or something which is tight and throwing out your love handles making them clearly visible. Whether it is the color or the size nightwear should be perfect. Here are some quick tips on how you can buy the most Sizzling Honeymoon Dresses for Indian Bride:
1. Begin Early for Honeymoon Nightwear Shopping
Don't leave anything for the end you should always begin shopping for your nightwear early. Things that are kept for the last will usually not be the best choice because you may have to compromise. For instance, if you want a hot slip night dress for your day in black then you should ensure that you have browsed all the websites/shops selling honeymoon dresses for Indian bride and picked the most beautiful one. Delaying things may not get you the exact fabric, color or style you are looking forward to.
2. Your Collection Should be Perfect
There are certain points to remember:
Colour
The color of the nightwear can set up the mood for your special night. Different colors suit certain body types and complexion. Pick according to what best suits you. Don't just limit yourself to black and red there are other colors available in nightwear which look amazing too. For instance, you should consider lilac or orange and even mint green would look wonderful.
Fabric
Honeymoon nightwear shouldn't be made of heavy and weighty fabric such as cotton. Instead go for fabrics that are light, fall on your body and give shape. Satin and lace are the perfect fabrics for honeymoon nightwear. You can also opt for georgette or fabric similar to these types. There is a variety of different types of lace designs available in nightwear you can pick one according to your choice.
Style
There are so many styles available in Sexy Nightwear. There is the baby doll dress style, two-piece along with a robe, slip style short nightdress, bralette along with shorts, corset style and many more. It all depends on how bold or sexy you want to look.
Set Your Budget
Like you set your budget for your jewelry and bridal dress so should be set apart a certain budget for your honeymoon nightwear too. This way you will know how many you can buy and what options you have in your range.
Use these tips to buy sensuous nightwear for your honeymoon.
Comments (0)