Best Sexy Santa Outfits & Seasonal Roleplay Costumes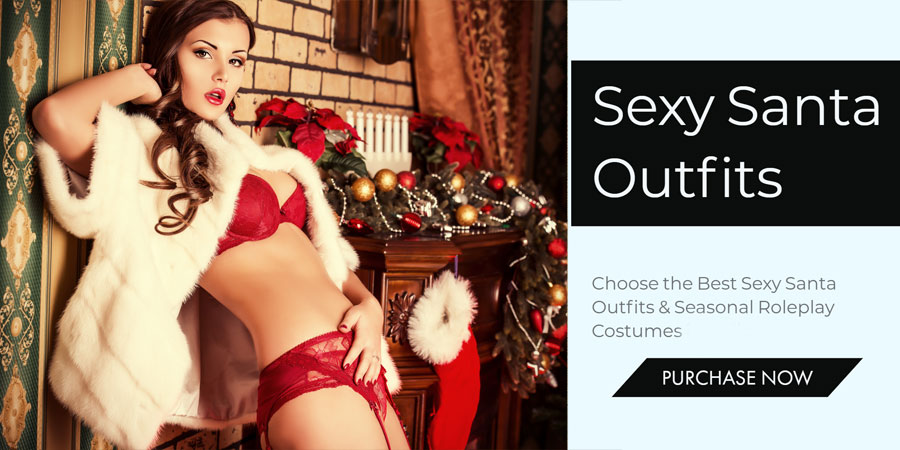 As you grow into an adult you come to realize the fact that dressing up is not only for the little ones. With a plethora of fancy dress accessories for adults available for every event you could think of, they can be tempting or provocative. If you are looking to get your partner's pulse racing this Christmas, grab yourself a sexy Santa outfit.
When your partner sees you in sexy Santa lingerie, they can spank that lovely butt as you look red-hot in the sexy Christmas dress for women. Below is a list of some of the Sexiest Santa outfits and seasonal Adult Costumes for Roleplay.
Lovehoney Plus Size Unwrap Me Red Lace Babydoll
Leave your partner begging for more as they eyeball you from top to bottom in an absolutely sizzling lace piece in festive red. No matter what your size, it will surely praise various body shapes. The delicate lace is lined by the satin ribbon ties and floating material covers your sensual curves. The lace will give your partner a peek at what lies underneath your voluptuous body that they are looking to feel every inch. You can have this outfit in one-size as well as plus-size.
Naughty Knot Unwrap Me Sexy Body Bow
Obviously, red in colour this wrap yourself with a sexy body bow that seems just wide enough to cover your parts. Gift your partner such an amazing present this Christmas i.e. you. Exceptionally naughty, the knot will make them feel the ache while getting their sensuous Xmas gift unwrapped.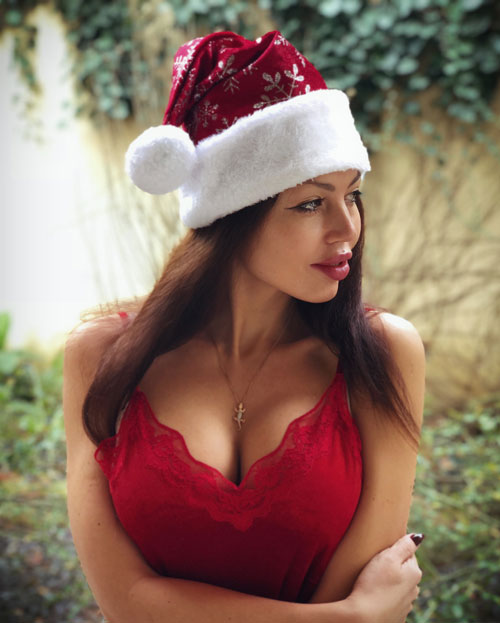 Sexy Santa Christmas Lace Up Long Gown
What can be the most perfect outfit to make your holiday night sexier than stunning Ladies Christmas Costumes? Wearing a red velvet hat will turn the heat on between you and your partner. It is a stretch ottoman long dress that comes equipped with not only lace up front but faux fur trim. This costume will allow you to dress sexy so that you can send chills down their spine as and when they take a glimpse of you in it.
The Police Dress
Looking to bring your hidden sex appeal in the most tantalizing way? Settle for no less than the Adult Police Dress Costume- the perfect roleplay costume for a dress up night. Or, you can wear it for a costume party. Flaunt your gorgeous body in style with an open V neck with black lapels. And the black sleeve cuffs are in perfect compatibility with the police dress. You cannot afford to miss this sizzling dress as you tell your man that he's been detained for life in your slender arms.
Sexy Miss Santa Outfit
The wonderful deep red velvet outfit and stunning white trim is not only teasing but classy as well. Make a real sexual statement with this off-the-shoulder outfit. You can wear this dress with a pair of stockings and heels to pamper your man from head to toe in a very tempting way.
Drag Back Mistress Long Dress
It is a lovely Christmas dress that you man will find it hard getting enough of. With a long red skirt, the Drag Back Mistress Long Dress has white fur trim at the neck opening beside widening cuff. You can choose from a wide range of ultra skimpy versions of the most amazing Santa outfit. These versions would bestow you with the iconic lavish red velvet and flossy white piping.
Adding a Santa hat will and stockings with red and white stripes will let you ooze oodles of sex appeal from every inch of your voluptuous body. Grab Santa lingerie which is deemed perfect to rock around the Xmas tree.
Comments (0)