5 Amazing Ways to Enjoy the Best Shower Sex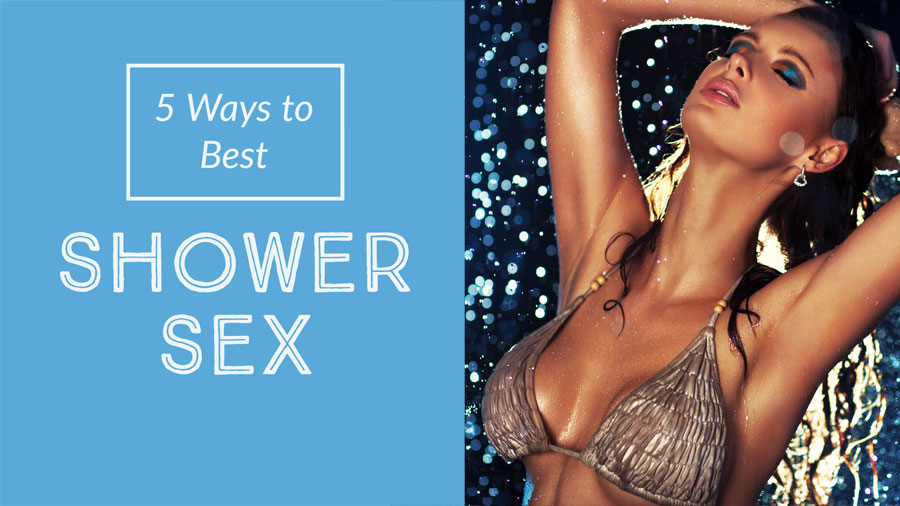 Ever thought about having a steamy sex session with your partner in the shower? If not, it's time you do it. There are some naysayers out there who may have a misconception that having sex in the shower is not an idea of great fun because it can be extremely uncomfortable. Well, this statement holds true if you are not aware of the right position to do it. Thus, it is very important for you to find out how to have sex in the shower so good that you probably will never go back to the bedroom.
Is Having Sex in The Shower Amazingly Sexy?
Yes indeed! The benefits of having shower sex simply surpass the challenges. Just a thought of having sex in the shower turns you on. Imagine the fun you will be poured upon by your partner and their naked body.
Maybe you have never tried having sex in the shower before. So why don't try it and make the most of such a steamy session? Not only is shower sex intimate, but it can bring you both a lot closer and improve the relationship. An emotional connection is created between you and your partner when having shower sex.
Use a loofah on your partner's back and see them getting aroused the next moment. Make sure you do it very slowly. However, there are five amazing ways that you must consider and you will fall in love with having sex with your partner in the shower.
Give Oral Sex to Each Other
Feeling troublesome with giving an oral to your partner because you're all exhausted from head to toe after a hard day? Don't fret when both of you are under the shower. When you see water running, it will make things not only fresh but damp as well. One of the best things about having shower sex is that it would not have to be a one-sided activity from your partner anymore.
Rinse Each Other Off
Running your hands over each other's naked body is a great idea of fun, especially if you pay attention to those erogenous areas. Keep in mind that fingering will turn you both. Moreover, standing under the shower is the best way to excite your partner sexually.
Consider Using a Towel
It's always a good idea to put a towel on the floor. Want to know why? Because when you are having sex with your partner, you would not want to flip or feel ill at ease. If you get on all fours, a towel beneath will provide you much-needed cushioning making you feel comfortable.
Lather Up
Avoid thinking of sex in the beginning. Instead, try to make it session more exciting and fun. Lather your partner under the shower with whatever you have: either soap or shampoo. Hug each other tightly so that you can rejuvenate in your partner's arms. Consider using a loofah on their back.
Have Foreplay in the Shower
Watching your partner naked in the shower will stimulate you deep inside. Fondle your partner either with or without bubbles. Don't you think you're about to watch a couple having steamy sex in front of you in the bathroom? Give your partner a wet kiss on their lips and it will lead to wild and passionate sex.
You have returned home from work a few minutes ago. You may not be up for sex after a long, exhausting day. That's where the role of having hot sex in the shower comes in. Get under the shower with your partner and relax yourself and your partner. Can it get any better?
No doubt copulating with your partner in the shower is very sexy but you need to take some crucial things into consideration. Moreover, you need to keep away from those things that can spoil your mood and ruin the entire sex session.
Comments (0)