Perfect Turn-Ons | Sexy Underwear for Men and Sex Dress for Women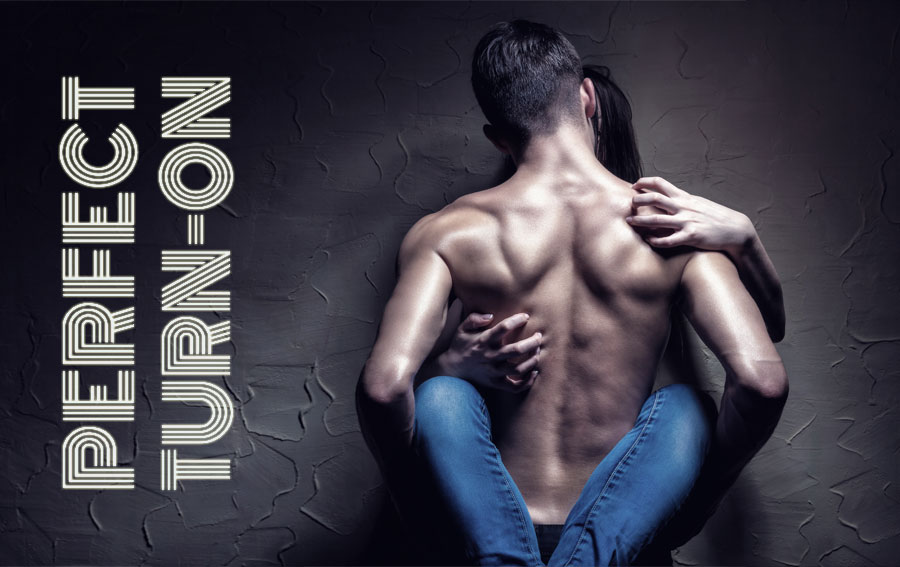 You are probably well aware of the role that a sexy nightwear plays in sex - sexy underwear for men and sex dress for women. The very first thing that your partner sees is what you're wearing and if you can make the most of that moment, you can leave everything else to your imagination.
Which guy doesn't want her girl to strut around wearing a sheer nightwear, a half lace or half see through? Every man does, right? And the same goes for women as well. They too want you to wear a sexy underwear that sets her soul on fire.
Here's is the list of Sexy Underwear for Men and Sex Dress for Women to spice up your romance even more:
Sexy Underwear for Men
Among the wide range of underwear available for men, there are pieces that are sexy and a good turn on for ladies. When you want your lady to crave for you, find a piece from the below mentioned.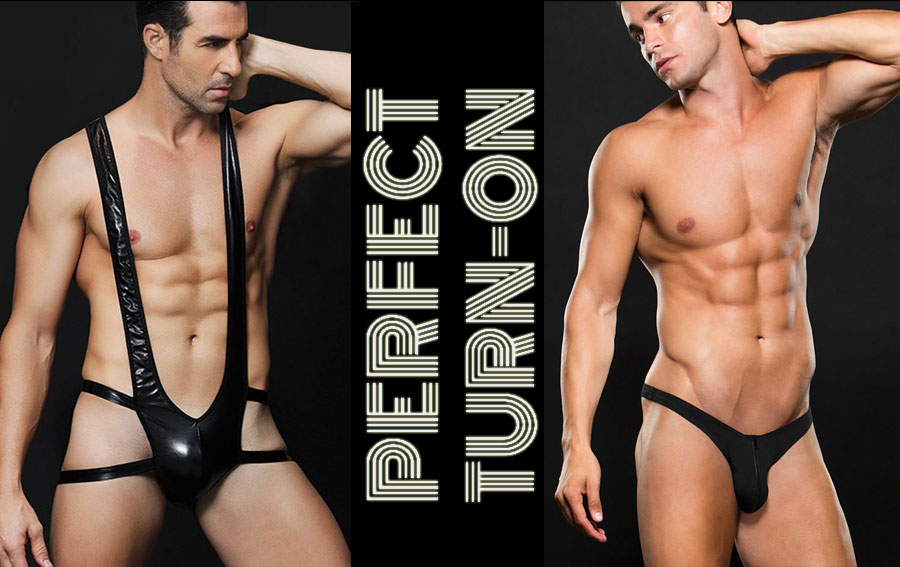 G-string:
G-strings are a sexy alternative to the old-fashioned conventional underwear for men. These are highly comfortable for men that cover only the parts that actually need to be covered. Keeping comfort aside, this minimal style also teases the women out there. It covers just a part and rest is left on imagination.
Jockstraps:
A jockstrap is just a waistband along with a pouch that supports the genitalia. For complete support, two elastic straps are also affixed to the pouch that go around left and right leg and get attached to the waistband. The look from the front is totally sexy and a good turn on for women.
Thongs:
Similar to G-string but with a little more fabric is thong for men. A thick fabric is attached to the pouch that goes through the butt cheeks to meet the waistband. The butt remains exposed leaving the man look more sexy. And boys, women definitely want you to wear this!
Sex Dress for Women
Ladies, although whatever you wear ignites a fire in your man, you should look sexier and arousing during foreplay. Maximum of the foreplay revolves around your lingerie. So, a perfect piece of sex dress is mandatory and here are some references: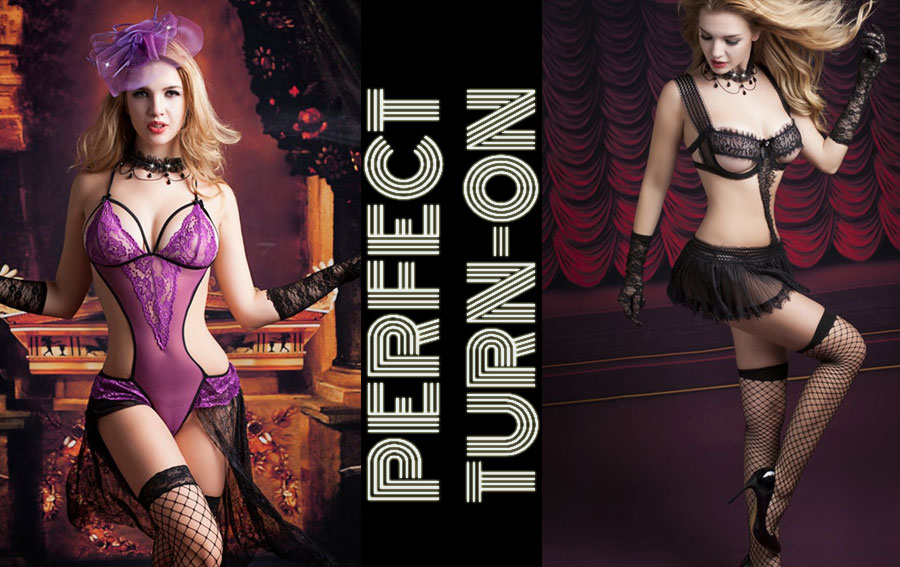 Babydoll:
The top name in the list of Sex Dress for Women is the Babydoll Dress. When you're prepared to make the night memorable, all you have to do is get a set of a babydoll dress. It comes with a G-string, so you have that complete sexy look. Moreover, the stunning cups elegantly flaunt your cleavage teasing your man a little more. The flowing silhouettes make your man crave more.
Chemise:
Chemise is more of a dress in form of nightwear. This pretty piece is the personal favorite of most women and you too won't be able to resist it. It comes in lace patterns as well as sheer patterns. Whichever you choose, you'll end up making it a perfect prelude to a steamy evening.
Teddy:
For the naughty sexy, the swimsuit looking teddy is perfect to accentuate your frame. The silhouette fits firmly flaunting your figure and teasing your man to roll his fingers all over you. These are available in a wide range of sexy designs and sensual fabrics that makes your romantic more fun and erotic.
Bustier:
For the wild sexy, bustier is the best you can get. It supports your bust like a bra and functions as a shapewear. Available in alluring fabrics and designs, get ready to lift your bust up, flatten your waist and make your man want more of you with every look you give.
Now that you know what your partner wants, you're ready to surprise them in bed this time. Try once and see what follows.
Comments (0)