How Can Sex Dices Help You Enjoy More Fulfilling Sex?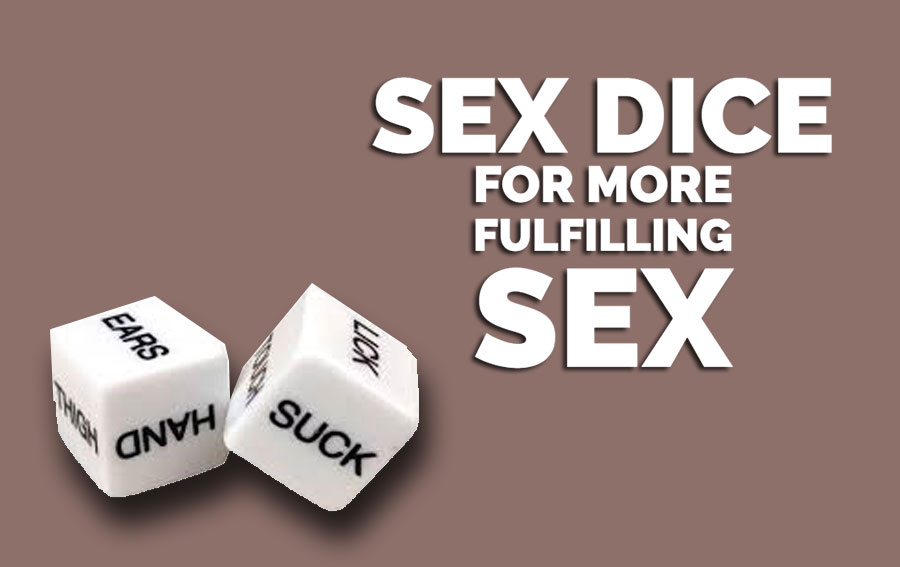 Are you looking to spice up your sex life? If so, how about using a sex position dice game? They have been serving people's needs as the most fantastic adult romantic game. There are a plethora of adult games available to turn on the heat between you and your partner. Love dices are treasures that no couple wanting to lose themselves sexually in each other cannot afford to miss. In case you are not sure why and how to use sex dice, don't look further.
Below is a list of reasons why buying naughty dice will be the most brilliant move you will make if you look to enjoy the best lovemaking you ever had with your partner.
Foreplay Sex Dice Games Play an Essential Role
You can find a wide range of Naughty Dice Online that will stimulate your senses at very first sight. You can learn about erotic drawings of various Kamasutra sex positions to try with your partner. Learn different areas of your house never thought before where you can perform sexual acts.
While the main reason for couples to settle for this kind of toy was to include something exciting when willing to do the business, these dices glow in the dark as well. Moreover, these dices come with action words, including kiss, lick, suck and bite. And, they have exciting words on them.
Aside from having these words, these dices also have erogenous zones where you can perform the desired activity on your partner, right from their juicy nipples to inner thighs. It's entirely at your discretion if you're looking for something descriptive.
Loce Dice Prepare You to Laugh as Much as You Can Moan
Laughing while initiating to have intercourse or having it is normal. Lovers dice casually take the act of copulation. You and your partner not only can build trust but confidence in you and vice-versa. Some couples have a hard time when it comes to laughing and taking certain things lightly. Maybe it's due to the awkwardness they feel at the beginning of the game.
After some time, the laughter goes down and turns into the moaning, growing deeper and deeper with every bite, lick, suck, or thrust. Consider tickling or massaging your partner in the area where they feel ticklish the most and feel the magic striking a perfect balance between laughter and moans. Can it get any better?
Sex Dices Allow You to Play an Exciting Foreplay Game
Ever thought Sex Accessories like dice could prepare you for some mind-blowing ride? Rather than touching and fondling your partner, learn how to play a sex dice game so that you can add something new to the usual game you're playing with your partner for a long.
Sexual arousal is something that should be long enough that it ultimately leads to the climax. So, it is advisable that you play at least 8-9 rounds of foreplay dice. These dices will raise the heat between you two in the bedroom, and you will soon be playing with the most sensitive zone of your partner in no time. Need we say more on how do sex dice work?
Foreplay Dice Build Great Communication Between Partners
You need to know that communication plays a crucial role in using bedroom games. Dices are the incredible Sex Game for Couples that let you, aside from experiencing mind-blowing orgasms, become closer with your partner through the means of communication.
It helps you explore deep about your partner what they like and what they don't. It is an essential tool that helps you know about some of the most stimulating areas of your partner's body you may not be aware of when used.
So, don't time slip away. Buy your dirty dice game online and learn about some of the most extraordinary things you can enjoy with your partner filled with laughter and moans. We are sure that you will never get tired of playing such a sensuous game.
Comments (0)