Make a Sexual Statement with Kinky BDSM Lingerie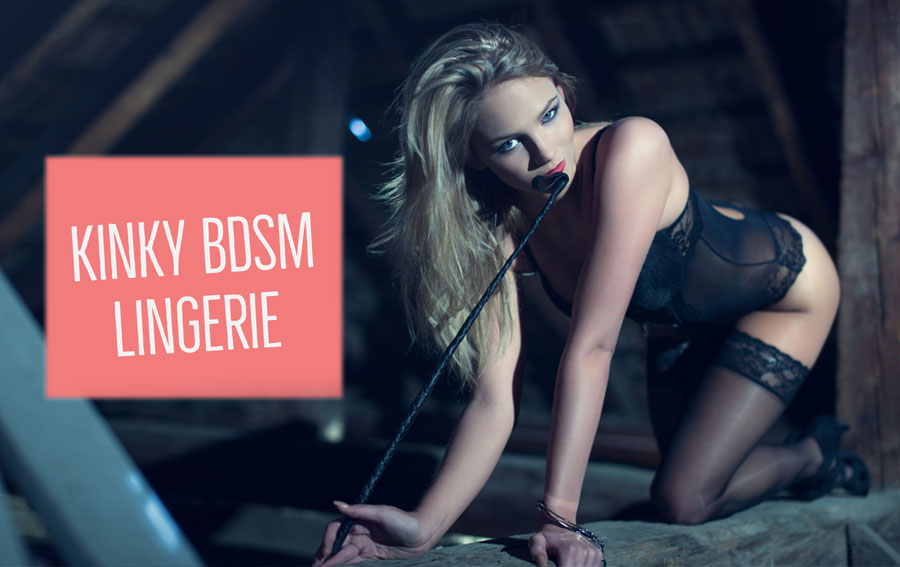 While lingerie pampers you deep inside making you love your body, it can be fun and flirty at the same time. Ever gave a thought to dressing up in strict leather for being tied up? We are not talking about a casual pair of leather pants here. We are referring to kinky lingerie and other bondage clothing that will make your partner drooling before you even know it.
So, how does sexy lingerie make BDSM so stimulating?
The idea of bondage can be very exciting. In BDSM (Bondage, Discipline, Submission and Masochism), there are plenty of fun accessories that you get to make the most of, including:
Sex Toys,
Whips,
Handcuffs and
Blindfolds
Other than the accessories mentioned above, there are others which will get your heart pumping. When you surrender control to your partner entirely, it can possibly be the best way to reinforce your relationship. This is because BDSM requires not only love but trust as well.
So, it becomes important for you to wear the right sexy lingerie as it can make the experience even more gratifying for both you and your partner. In fact, seeing your partner being tied up in a harness will make you hornier.
Wearing the right bondage or Kinky Lingerie will make you look sexy. You cannot even think about getting up close and personal sexually without donning the right sexy lingerie. Provocative lingerie pieces start up the heat and are likely to set your soul on fire.
Wearing kinky or bondage outfits can transform something, which was considered lifeless sex, into an amazing roller coaster ride you thought you would never hop on. Get those dirty ideas flowing in your mind. Sexy pants, corsets, bras, underwear and rubber outfits will let you make a sexual statement the way you want to.
What Should You Wear as Bondage Outfit?
The fact cannot be held for denial that latex and leather are some of the most common materials in BDSM, even though you should not feel compelled to wear something you don't feel comfortable with.
Imagine making an appearance in your next date in a sexy black caged bondage dress. Your partner will get to know what they are about to experience is a lustful night loaded with sweet pain.
Not sure of where to start? Don't fret! There are some of the sexiest options that you must consider.
Lace
Fishnet
Spandex
Nothing
Keep in mind that it's your lingerie that will do the talking. Your partner will hear the golden words "Take Me Deep Inside of You". Well, the fact is that lingerie not only covers your body, but it discloses your kinkiest desires. That way you will be able to figure out how you want sexual intercourse to be. You don't even have to utter a word. Rather you will give a signal how much you want to tie your partner or be tied up by them.
Looking for Something That Sends Chills Down Your Spine?
If so, then why not take adding any of the following sex toys into consideration?
Whips and Paddles
Strap-on Dildos
Vibrators
Collar and Leashes
Ball Gags
Anal Plugs
Nipple Clamps and
Locking Restraints
Stimulate your clitoris using an intense vibrator or get sheer pleasure from a pinch of nipple clamps. When you pair sex toys as well as BDSM Gear with your bondage lingerie, you are not far from taking a plunge into the world of eroticism. Leather harnesses have gained immense popularity among women who are looking to make their partner lust after you.
Bondage lingerie can be made from various materials but the most common ones include PVC, leather, spandex and latex. A customized skin tight latex catsuit will transform you into a sex goddess highlighting those sensual curves of your body. Need we say more?
Comments (0)