Tips on How to Select the Best Nighty for Honeymoon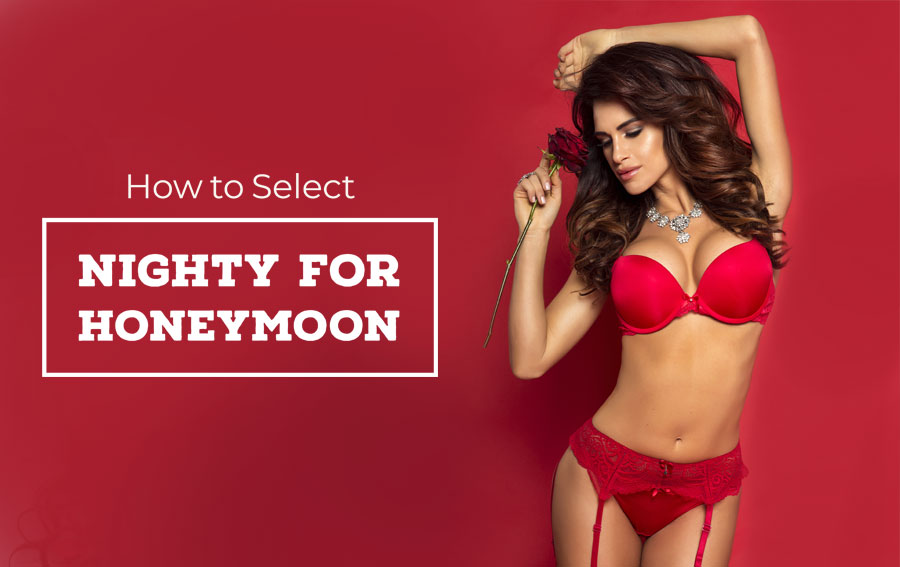 Honeymoons are special. Who can know this better than you, who's preparing for her honeymoon, worrying about honeymoon outfits and most importantly, wanting to look the sexiest on every night of the trip? You want to look the best for your husband in the room and thus, you're here gathering tips on selecting the best nightwear. You must be wanting to pack the sexiest lot for your honeymoon that would be enough to tease your husband and make him crave for you. No wonder there are thousands of tips here on the internet that should be considered. But here, we present to you the most important tips for selecting the First Night Dress that should be kept in mind.
What to consider?
Out of several points, you need to focus on some important ones like those mentioned below. Make sure you consider each one of them and select your nighty accordingly.
Style-
In today's world, you have quick access to almost everything. So is the case with different designs and styles of bridal nightwear. There are a wide range of nightwear available that can put you in confusion. It's a quite tough job to select a piece from different styles. You may fall in love with every single design and wish to get all of them. Maybe you can't do that and maybe you can. For an easier option, you can search for sexy lingerie online and make your own perspective regarding what would suit you and what you want.
Fabric-
Not only does the style matter, but fabric comes first. Before you select nightwear, be sure with what kind of fabric you need. The fabric has to be soft for your skin that allows your body to breathe. No doubt you want a sexy piece. But there are products that'll make you look sexy in spite of being comfortable. Lacy nightwear or a satin material is preferable. Satin is soft and fabric laces are an add-on to the graceful look of the dress.
Color-
Needless to mention, the color of your Nighty for Honeymoon plays a very important role in your sexy look. Bright colors are preferred as they suit Indian brides the best. However, light and sweet colors are also trendy. Red and black are the basic colors that suit every complexion and give a sexy look. You can even opt for any other bright colors that you know suit you. Light color nightwear like sheer lacy white and nude peach gown is also capable to ignite the fire between you two.
Sexy Pairing-
You definitely need to keep your dressing gown sets sorted because the least that you want is to look stupid on your special night. You won't pair your sexy baby doll dress with a granny panty. So, whatever you choose, make sure you've paired it with something that it asks for. Right pairing will make you feel sexy, beautiful and confident, all at once.
Weather of Honeymoon Destination-
As you pack your outfits according to the weather of the destination, same is the case with nighties. You need to know the temperature of your honeymoon destination before you finalize a piece for yourself. If you're planning to head to a warm place, we suggest you to go for light textured fabrics. But if you're looking up for somewhere colder, you can add accessories for comfort as well as thrill.
These were the most important points you need to pay focus on while you step out to shop for sexy nightwear. With these points in your mind, you'll end up selecting the best piece for yourself.
Comments (0)