Top 5 Kinky Ideas to Get Naughty This Valentine's Day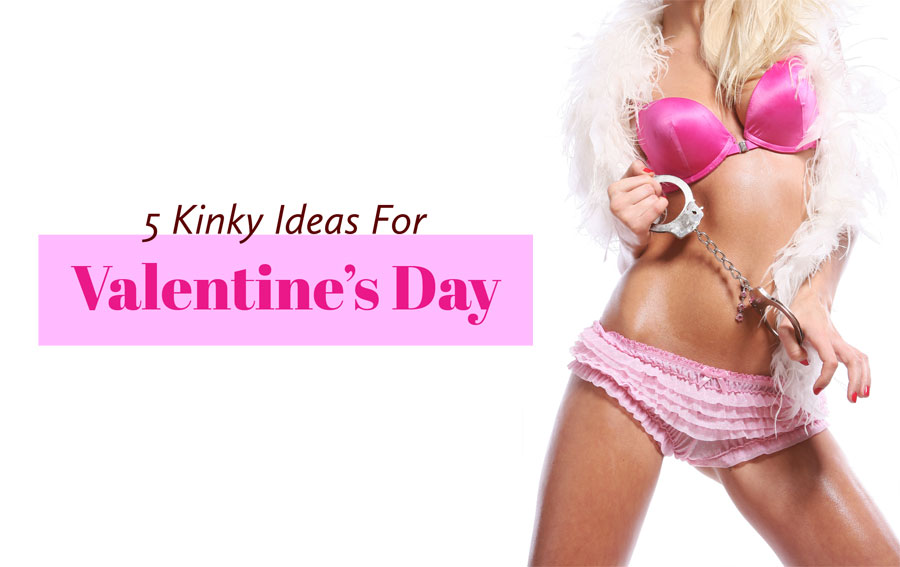 A traditional Valentine's Day consists of exchanging chocolates and flowers, going to dinner and then having lackluster compulsory sex. But this V-day, it's time to bid farewell to tradition and letting your wild kinky side come out to play! We've compiled a list of some kinky sex-static ideas to get down and dirty this V-day:
1. Foreplay Is Everything!
Often anticipation is so much hotter than the climax. Foreplay is all about expressing yourself in an erotic way and appreciating the anticipation and using it to drive your partner crazy with temptation. Use Sex dice and challenge your man to do the dares that the dice says: suck breasts, lick above waist etc. Make your lover writhe with pleasure as they roll the sex dice and guess what to do next. Cheat while playing the game and show your man your naughty side all night long.
2. Don't Limit Yourself to The Bedroom
Slip into a hot French maid costume and try getting down and dirty somewhere unexpected: the kitchen! Let your imagination run wild in your new naughty zone and raid the kitchen for some sexy strawberries and whipped cream before making goof use of the kitchen counter tops. Show off your bodacious body and luscious legs while creating a sexy mess all night long.
3. Use A Blindfold to Heighten Pleasure
Blindfolding your lover not only heightens their taste, touch, sound and smell but also makes it so much more pleasurable! Get a bondage kit that comes with a blindfold and feathers that can be used to sexily spell dirty words on the sensitive parts of their body. Use ice over their nipples to make them beg for more before going down on them.
4. Tie Your Partner Up
Tying up your partner and making them submit to your sexual desires is even hotter when it's done on Valentine's Day! Use the naughty handcuff or bread spreader that comes in the Bondage kits that can turn any bedroom into a bondage playground. Tease your blindfolded and tied up partner by running your hand through their hair and elsewhere without penetrating them till they can't take it anymore.
5. Drive Him Crazy with Underwear
Get hold of a pair of stimulating underwear with pearl beads or crotch less lace panties that will instantly drive him crazy! The former g string makes the use of pearl beads in the crotch area to stimulate his man tool while he is penetrating you, give both you and your partner nirvana like pleasure. Plus the added excitement of not having to full undress you to penetrate you will make his burst with excitement!
The key to making trying any of these kinky ideas is to make sure that your partner is comfortable because it's all about showing your partner new and exciting ways to express your love for them. Kick things up a notch with any one of these ideas or all of them to make this valentine's day something you'll want to recreate every year!
Comments (0)