Top 5 Naughty Gifts this Valentine's Day for Him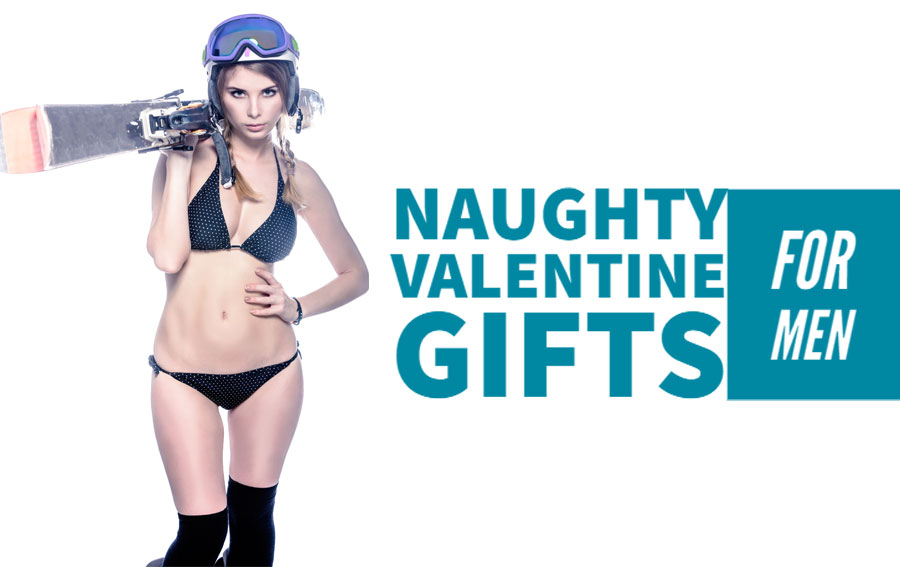 Valentine's is the time when everyone gifts something or the other to their partners. Buying gifts for the opposite sex are really difficult if you do not know much about them. However, buying a naughty gift is the best way to make any Valentine special for your man. If you are a confused woman who is looking for the best naughty gift ideas for their partners, you are at the right place. Here is a list of 5 perfect naughty gifts you can give your man this valentine's day.
A Pair Of Handcuffs
Want to make your man feel like the alpha he is? Gift him a pair of handcuffs and try out some bondage. He will love the experience, and it will also increase the intimacy in your relationship. There are different types of handcuffs available in the market, and you can choose the best one for you and your partner. The Naughty Handcuffs can be used in various ways. You can also make a guide for him to follow and increase the excitement of the night.
Erotic Bedroom Games
Bedroom games come in various types and forms. Depending on what your partner likes, you can pick a game and surprise him with it. You can choose to play the Bedroom Dice Game or a card game. These games will lead you through the various techniques for you to try out with your partner. Put on some music and grab some wine to set the atmosphere for the fun night you are going to have.
A Role Play Experience
Role-play is the best way to add some spark to your relationship. This is the best present for the couples who have been together for a long time and want to add something extra to their relationship. You can try out playing different characters each night for the rest of the Valentine week. Make the experience as realistic as possible and involve your partner's opinions. You can make it even more fun by asking your partner to write down all their fantasies and Buying Sex Costumes according to them. We assure you that your man will love it.
Scented Candles
Scented candles are the most versatile gift that you can give to your man. They can be used at any time. If he lives far away, sending him scented candles will remind him of you every time he lights them. You can select a scent that is special to you both. You can also gift him the candles that are used in aromatherapy. To add to the fun, light the scented candles and give him a message to ease the stress that he has been going through all day. There is no better day to pamper your man then Valentine's Day.
A Strip Tease
I do not like a striptease, said no man ever. Prepare a dance number and give him a striptease on this special Valentine's Day. Wear a nice costume and let your man enjoy your moves. This will be the perfect naughty gift for him this Valentine. You do not have to be a pro at dancing. Just be confident and fun and your man will love it.
We assure you that these gifts will make your man the happiest boyfriend or husband. You can easily get these gifts at the local stores and if not then you can opt for Online Shopping. You can find everything you want on online shopping sites such as Privypleasure.com. So, select the best from the plethora of options that are available for you and order them to your doorstep in a jiffy.
Comments (0)