3 Simple Ways to Amp Up Your Self-Pleasure with Sex Toys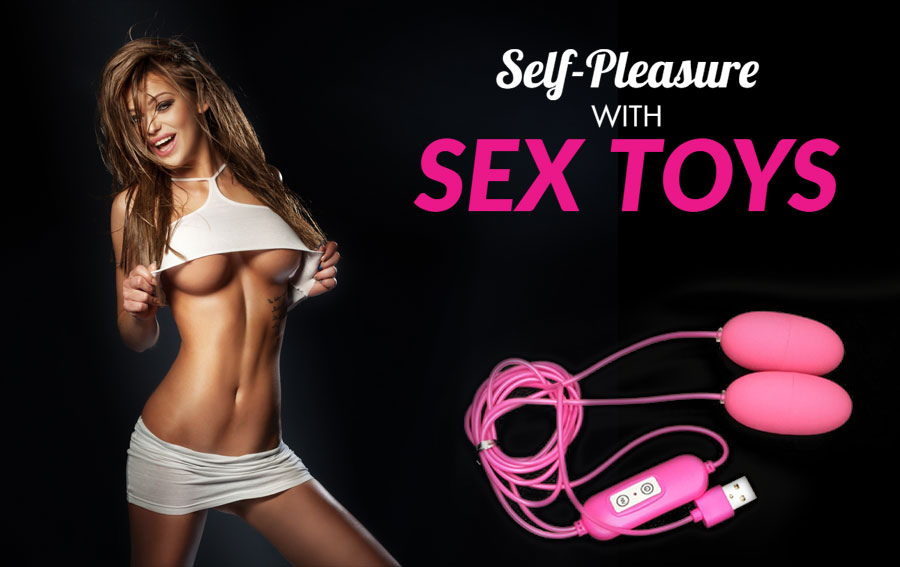 We no longer living in the 50s, when talking about or expressing your desire for self-pleasure was seen as a taboo. Sex toys are becoming a part of everyone's everyday life. There is no need to mention it out loud that every individual in this world craves to have orgasms. And, achieving them all by yourself is more common than we know. Today, we want to talk about how you can use sex toys to improve your private moments and achieve orgasms like never before. What is it you need to do? Absolutely nothing. Sit back, relax, and go through the things we have to tell you. By the end of the post, you will have every knowledge about the ways you can amp up your moments of sexual pleasure with some toys and your fingers.
If you are new to the mesmerizing world of Sex Toys and wish to know more about the ways you can encounter orgasms during your leisure time, then follow this article.
Start the Experimenting Process with Your Hands
You should be completely aware of your body. What do we mean? Do you know what will cause you to surrender to your physical needs or press your hot buttons? If you are still unaware of it then it is time you begin the search of looking for sex toys that will take care of your needs. The first step is taking a deep breath in, arching your back, and reaching to that point from where you can't turn back. For this to happen you need to be completely aware of the pleasure points of your body. Sexual pleasure has to do with both mental and physical experience. Fluff up your pillows, light the room with some scented candles, boost up your confidence, and begin pampering yourself. You can even get hold of a small hand mirror to get a better look of your lady parts.
Self-exploration process will begin when you are comfortable and ready to fondle with your body. Make a mental note to remember touching which part of yourself sends thrills down your spine.
Choose A Sex Toy Based on How You Love to Be Touched Down There
Now, that you are aware of the zones or parts of your body that makes you all excited, you can begin the process of searching a sex toy. If touching your clit during masturbation makes you orgasm, then choose the clitoral vibrators. Vibrators are the best-selling sex toys for women. Choose vibrators that are not too complicated for your first purchase.
There are a plethora of sex toys that will serve multiple purposes and make it more pleasurable for you.
Don't Stop the Process of Experimenting
If your curiosity is running high and wild, then never stop the process of experimenting with your body. There can be several other erogenous zones in your body that you didn't know about. There are several toys available for your anus and it isn't a taboo. From Anal Toys to Butt Plugs and anal beads there is so much to try. If you are in love with teasing yourself then check out the extraordinary Kegel muscle training. This will help to tone your muscles and exploring your different erogenous zones won't be a problem.
Keep in mind there is no harm in being sexually active even if it is only you and your toys. Start the process of self-exploration and follow the path that leads straight to pleasure. Choose the right sex toys for that.
Comments (0)