Beginners Guide to Sex Accessories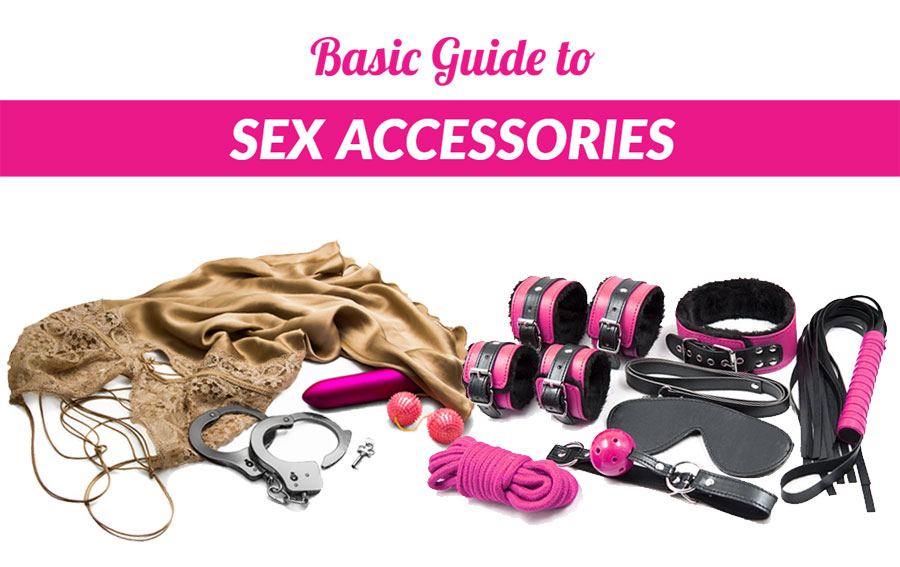 You've missed out a lot of fun till now if you haven't experienced the fantasy world of sex yet. But no delays now. According to the experts, it's good to be curious about your favorite three letter word. And, if you're already an experienced sex toy aficionado, get ready to be playful with the adult entertainment devices till we reach the end of this article.
So, hey adult, it's time to be a real adult now and experience the world of high pleasure and new sensations. Explore your body a little more, obviously in a little different way. Find new spots of sensations in your body and know how they can lead you to have a squirty orgasm - both with a partner or solo. Being a newbie, you may feel a little embarrassed to walk into the store and get yourself a satisfying Sex Accessory. Leave this embarrassment behind and walk into the world of utmost pleasure with all your mood and energy.
To help you out with the choice, here we have a short list of some great sex accessories that you should get as a beginner. It's good to start slow but make sure you gain pace with time.
An Easy-to-operate Strap-on: Strap-ons are of various types but using one with an adjustable harness can make you have a comfortable experience. Once you try out this, you can move on to the next level and use the one with big dildos for more fun.
Butt Plug Starter Pack: Butt Plugs are a very interesting form of sex accessories. You can make the most of your first-time experience by using a three-butt plug starter plug. With time, you'll get to know the right size for you to intensify the Back-Door Play!
Vibrators: Get in the mood of some sweet vibrations and get yourself a classic vibrator with powerful and quiet settings. You'll surely enjoy the frequency and experience the squirty orgasm. Gradually, with time, you'll discover the sensation parts of your intimate parts and vibrators will turn out way more fun for you
Dildos: You might not want to use dildos if you've already used a vibrator. But these can actually make your sex experience erotic and sensual. These penis shaped toys give the feel of a penis when penetrate it inside.
Don't waste your time thinking again and again and just gift your body the satisfaction it has been craving for so long. And if you're trying to introduce these accessories in your life with your partner, you're on your way to take your intimacy to a whole new exciting level. Here are some tips that you should note before you step into this amazing experience:
Start small. Don't feel tempted looking at the big dildo. You might just not be ready for it now.
Buy lube. In case you don't know, it'll help you in a smooth experience.
Start cheap. As you aren't experienced, it isn't a good idea to blow a big wad of cash while you're trying to make things work for you.
Buy Accessories Online. It's natural to feel embarrassed when you walk into a sex store for the very first time. But this shouldn't keep you from the sensual pleasure that awaits you. In beginning days, get accessories online and once you develop a taste regarding them, walk into a store confidently and get yourself a gift!
These are just basic tips that you need to know as a beginner. With this guide, you're ready to make your first step. Rest, the experience will make you perfect!
Comments (0)