9 Gorgeous Honeymoon Outfits, No Matter What the Destination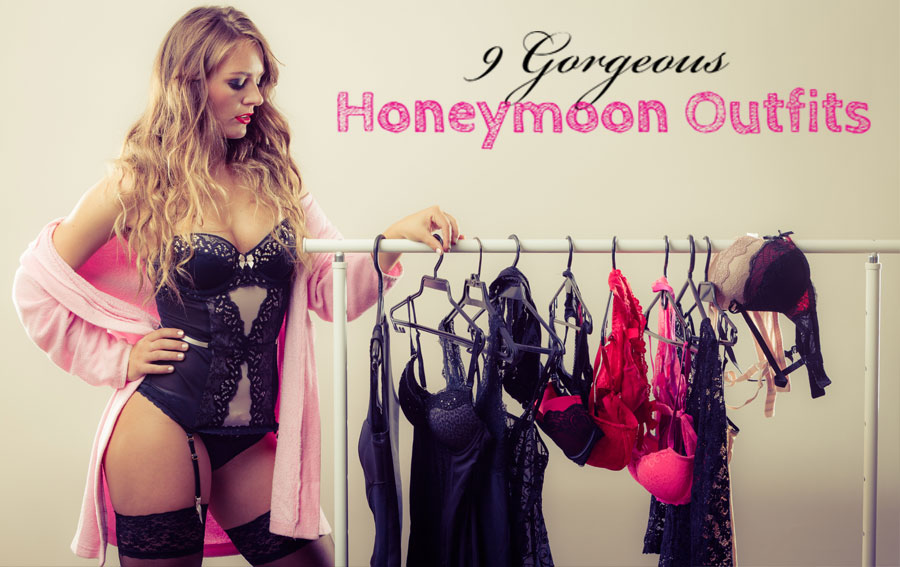 So, your wedding and the stress associated has come to an end. What next? It is time you embark on your journey with your significant other leading to a romantic honeymoon adventure. But have you thought what you are likely to wear while making those golden memories in marital blissfulness?
Since you would be devoting your attention and time to everything that your d-day calls for, we bring you a list of nine gorgeous outfits you will be donning on your honeymoon. Of course, you get to spend quality time with your new partner and there is no denying that you want to look your best.
Here are 9 outfits deemed perfect for your honeymoon:
Sleeveless Pleated Floral Dress
With a stunning V-neck front, a sleeveless pleated floral dress is one of the must-have honeymoon outfits that you cannot afford to miss. Available in sizes 4-16, this dress comes loaded with an easy back zipper closure. It will certainly make heads turn and let you grab a lot of attention irrespective of the destination you choose for your honeymoon. Need we say more?
Sequin Cocktail Dress with Scoop Neck and Back
Is there any dress deemed desirable for a special occasion like a honeymoon than a short and sparkling cocktail dress? This Hot Dress is loaded with beads and is absolutely incredible for a night out with your beau. It is a party dress that includes beads which are likely to flatter your great figure.
Xscape Embellished Two-Piece Gown
Looking to stand out in the crowd on your honeymoon? Settle for an amazing embellished two-piece gown by Xscape. Sliding along the floor, donning such a stunning look is going to fetch you more looks than you probably can count. Shock your loved ones with the awe-inspiring bead detail.
Printed Eyelet Shift Dress with Keyhole Back
If you are looking to please everyone around you, go for the printed eyelet shift dress with keyhole back - a flawless light summer dress. Offering a bright and gaudy look, this outfit for the honeymoon will not give you a hard time when it comes to wearing it. Pair it with various jewelry pieces and carry a summer cardigan for that wonderful look.
Tropical Floral Dress with Cold Shoulder Long Sleeves
Ooze oodles of charm with this gorgeous floral dress featuring a cold shoulder with long ample sleeves. It is a v-neck dress that will charm you with flattery and take your feminine form to the next level.
The Bailey Dress
Enhance your personality with a bright yellow dress that will accentuate your curves. Its stylish one strap shoulder design will make you feel the most wanted woman in town. No matter what the occasion, slipping into the Bailey dress for catching some attention is the smartest move you will make.
Princess Sexy Nighty Suit
Make your honeymoon special as you have a close encounter with your man in a Sexy Nighty. From a wide range of Hot Dresses like camisoles, corsets, babydolls to boyshorts, get ready to spoil for choice with some of the most amazing materials available in Hot Dresses exclusively designed for those intimate moments.
Flutter One Shoulder Jumpsuit
Unleash that stunning look with an appealing jumpsuit. Make way for contemporary style with this pretty new one-shoulder silhouette. This chic outfit includes silhouette with flutter sleeve paired with long wide leg pants.
Long Beaded Chiffon Dress
Leave a lasting impression the moment you step into the room donning a long beaded chiffon dress. Wearing your favourite sexy jewelry pieces will be a good idea as they will make you stand out in the crowd with a beautiful long beaded outfit.
These are some of the most stunning honeymoon outfits that you can consider for that breathtaking look to your significant other.
Comments (0)