Top 5 Sexy Gifts for Him this Valentine's Day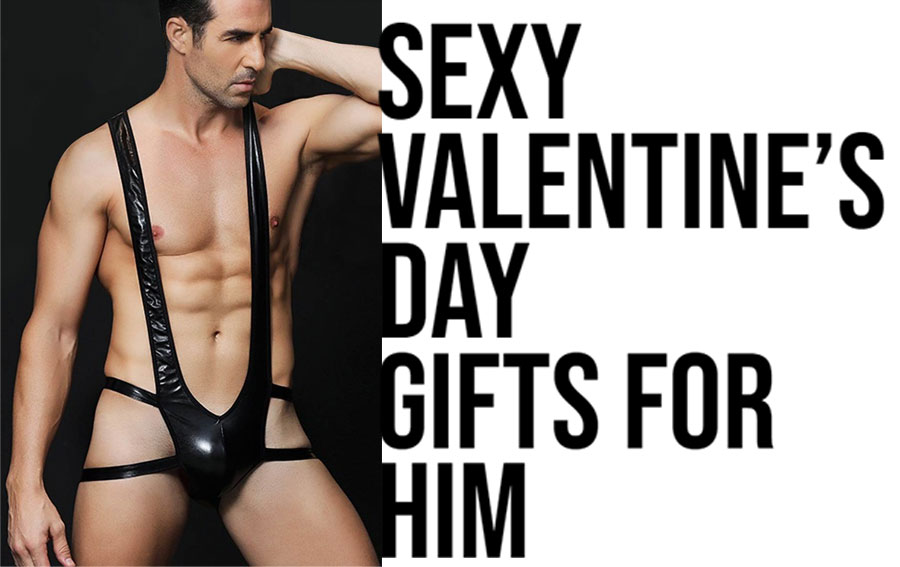 Gifting your significant other cards and chocolates is really thoughtful and sweet but there's no element of excitement in any of those gifts, especially on Valentine's Day. Sex this V-day up with the following gifts that are guaranteed to tease, dare, seduce and excite your man. We've gathered our top 5 picks
1. Wired Black C string
For the bad boy in your life, a wired Black Men C String is the perfect Valentine 's Day surprise gift. The material used in the G string is designed to enhance the size and appearance of your man's joystick. With its bondage-inspired design, it will surely inspire your man to come up with a few more bedroom fantasies this V-day. Black screams sexy and hardcore, which is exactly how his beast will feel in this c string!
2. Couples Sex Dice Game
After the amazing V-day date, show your man that the sexy fun will continue all night long with this gift! Channel his and your untamed desires with these dice which will make your Valentine's day red hot with one dice telling you what sex position you should do and the other telling you where to do it. This Couple Sex Dice will spice up any celebration of yours with a naughty twist.
3. Black and White Animal Print C String
For the party animal if your life, give him a gift that will bring out his wild side this V-day! Pick up an animal print C string that will tell them to show all his out of control desires when he's with you. With this sexy C string, he's sure to feel like the king of the bedroom and of your heart.
4. Sex Bondage Kit
If you and your partner love the '50 shades of grey' fantasy, a Sex Bondage Kit is sure to help you get down and dirty for your special night. Most sex bondage kits come with a bondage rope- so your man can have his sexy way with you, a blindfold – to heighten your sensations and pleasure and a feather tickler that will make you and your partner writhe with pleasure. If he is a BDSM expert, gift him a set with a gag, whip, and Nipple Clips to make it the most memorably sensual nights.
5. Sensual Massage Candle/Oils
What is the most seductive yet relaxing activity that 2 people can take part in apart from sex? A massage! This V-day, take your man's senses into over drive by gifting him Sexy Massage Candles. These massage candles turn into sensual massage oils after being lit which can be massaged all over your man's body- the smell and heat of the oil heightening his pleasure and creating anticipation of what's to come next. Get him a scent that he would enjoy and watch him turn into a sex god in bed.
Indulge your man this with these Valentine's Day Sexy Gifts that will enhance your sexy time with him later that night!
Comments (0)