Top 5 Gifts this Valentine's Day for Him available in India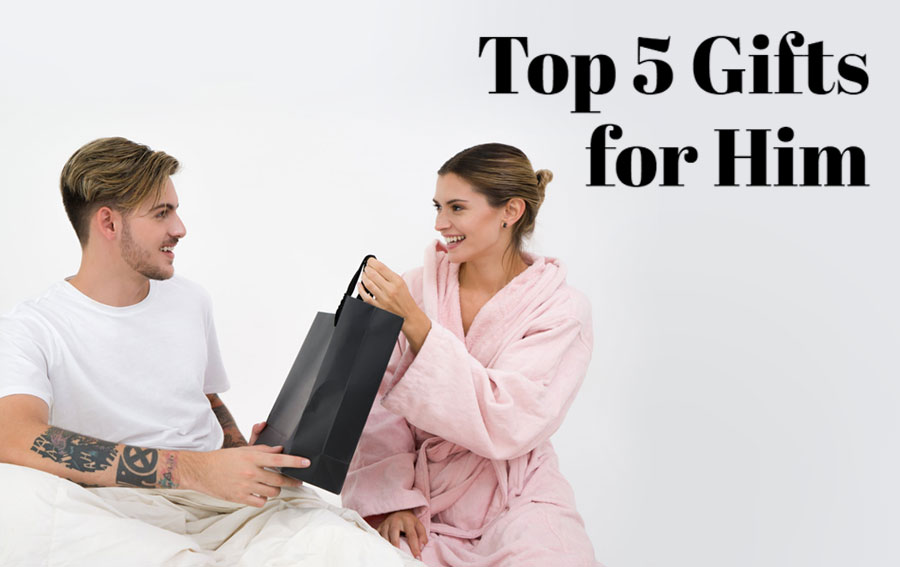 Not many of us anticipate the stress of shopping for Valentine's gift for your man. Whether he's a businessman or an enthusiastic foodie or just super chill, we've come up with a list of 5 unique and thoughtful gifts available in India that are sure to please your man this Valentine's day:
1. Scented/ Massage Candle
Indulge your favorite man this valentine's day by; you guessed it right- indulging his sense of smell! Create the perfect ambience and gift him 2 gifts- deliciously scented candles and a massage! A nice pick that would create the perfect Valentine 's Day ambience is a combination of classy champagne and strawberry or rich tones of vanilla laced with velvety chocolate. Massage candles turn into luxurious massage oils allowing your partner yet another indulgence.
2. Wet Look Mankini
For your lover who is always well dressed and behaves like a gentleman at all times, what better Valentine's Day present than Sexy Mens Lingerie Like a Wetlook Black Mankini! Not only does it feature lustrous PVC material that is ultra-comfortable but also complements's your lover's body shape. Gift this to the man who always wants to make a statement with his signature style.
3. Alcohol Filled Chocolates
These bite-sized indulgences have a chocolate shell outside with a liquid center filled with some type of alcohol (scotch, vodka or whiskey), that will remind him of how your love is a celebration every time he takes a bite into it. Save this delectable surprise for after dinner and make him wish that it was valentine's day every day!
4. Pamper package
For the lover that loves to keep up his appearance, gift him a grooming essential kit. Make sure the pamper package consists of a priming oil infused with natural oil, rich shaving cream to protect his skin from the razor blade and of course a restoring aftershave. You can also add in face creams, body scrubs or perfume if your man likes it. Add a personal touch by getting him products with his favorite scents.
5. Espresso Machine/ Coffee maker
Does your darling need a little extra something in the morning to make him stay up after getting up from bed? Or do you spend hours frequenting coffee shops on your dates searching for the perfect brew? How about gifting him the perfect coffee maker this Valentine's day! All your sweetheart needs to do is fill it with fresh grounds and hot water before pressing a button that creates the perfect brew! Not only will he have the perfect start to every day but also save money for the fancy dinner you've been planning for months!
With these gifts, don't forget to give your man the most important one: your time! Men love to feel pampered and taken care of even if they don't talk about it openly. So make sure to make your man feel special on Valentine's day and every day after that with these gifts!
Comments (0)