Set Your Romance on Fire with BDSM Kit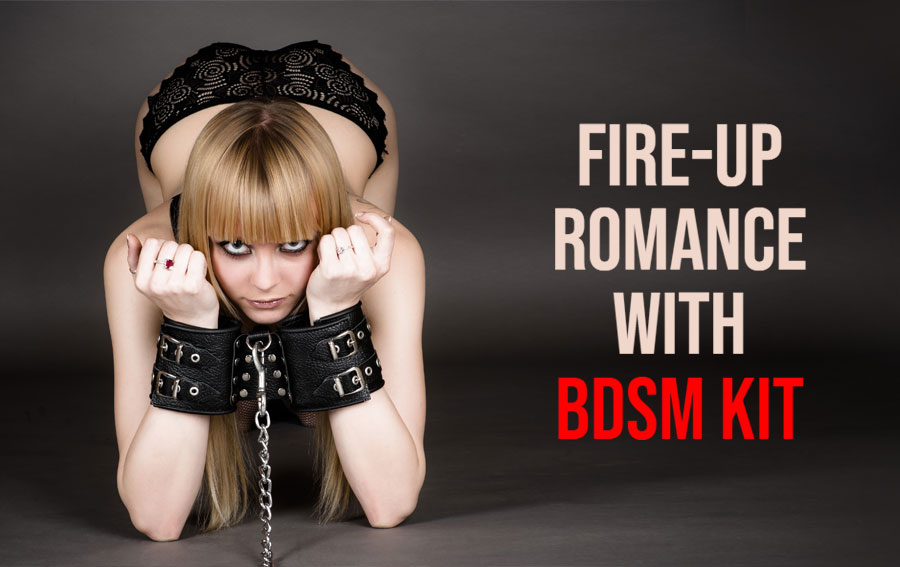 Thousands of couples go through unexplained confusion and deprivation of sex. Boring sex life is one of the main reasons for separation in a relationship. So what can be the solution? Well, one of the best answers to bring that thrill and fire in your bedroom back is a BDSM Kit.
Reduced interest in old and usual sexual activities and the same sexual positions can be the reason for frustration for a person. Your partner may not be able to tell you directly but may look externally for new and pleasurable sex. Unfortunately, there is not much support or information out there and people are also hesitant. Also, consulting some costly sexologists is also not a good idea when there is no real need for that.
All you need is a good Set of Sexy Lingerie and sex toys. In this article, we have discussed the sex toys and toolsets like BDSM kit especially to inform you about the ways to make your partner submissive to you again.
Thanks to the tools included in this kit. You will master your women and will be able to play dirty making your fantasies come true. On the other hand, your women will also find it completely new. Having that same missionary or doggy style every time may have made your sex life less exciting. But with a good BDSM kit, you will be able to add new games and activities that will work as a rejuvenator in your married life.
Tying her with Sex Accessories like handcuff, rope, wrist cuff, and applying a blindfold will allow you the opportunity of teasing her while leaving her on the guesswork. It will make her extremely excited bagging for the intercourse for the ultimate fun.
On the other hand, spanking her butts with paddles while stroking her from behind will make her cry with extreme pleasure. How about teasing her with a feather? Yes, a BDSM kit also contains this as an accessory to make her feel the height of romance while her eyes are covered with a blindfold.
So to bring a change in your sex life and make it fun like never before, all you have to do is to buy a BDSM kit available in India.
Nothing is better than having a kit or toolset that contains a wide range of accessories that can give you pleasure with numerous combinations. A good bondage set is that exact thing you need to convert your bedroom into a playground.
A fetish bondage kit is also available in black which will be the perfect set of instruments for adding some wild touch if you are tired of seeing nighty and lingeries of the same pink or red colors. Try black on your woman and you will notice how hot she is. She will look sexier than what she looks in regular red or pink things.
Bondage offered by this set of 10 pieces will give you the full charge of your women. She will be totally submissive being ready to do whatever you want. That will be the perfect time to play dirty and do all that you have been fantasizing about so far.
Nipple clips will make her cry with a sweet pinch but that mouth gag will prevent it. She will be unable to move when tied with handcuffs and ankle cuffs. Whip and feather ticklers will be your weapons to give her the pain she has been craving. What else do you want while executing your desires on her?
So get a good fetish bondage set and use it next time you wish to go for the wild sexual activity in your bedroom or bathroom.
Comments (0)