Tired of The Same Old Ideas? Here Are Six Unique Ideas to Celebrate V-Day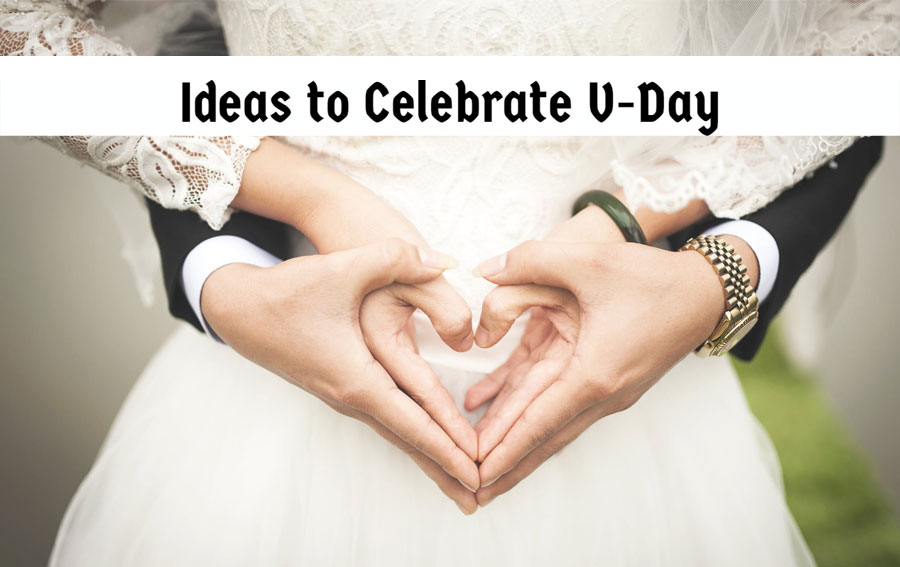 One of the most puzzling things about a woman is that she always wants novelty and uniqueness on a special occasion. And this is indeed a good thing. It takes out the mundane and usual out of the equation and further spices up your chemistry. However, she will not be very vocal or direct in her approach but rather expect from you to understand her needs. And this is where we have a perplexing problem.
Reading a woman's mind may not be easy, but it is surely not so difficult to think of what ideas you have used in the past few Valentine's Days and what you need to do this time. Now you wouldn't want to upset that special lady for the V-Day, would you?
So here comes the idea. Or ideas for this Valentine's Day season, that will guarantee a happier time for both of you. We can assure that your girlfriend is going to remember this Valentine Day for years.
1. Chinese Dinner Date:
Italian dinners are awesome. But Chinese dinners are exotic, and women love anything that is exotic. If you think Italian dinner has been overdone and that it has become a bit cliched, then it is the time that you go for an authentic Chinese dinner date. But make sure that it's going to be authentic and not spiced up with Western flavors.
2. Take Her Out for Hiking:
The most unconventional idea on the list, hiking, and trekking never loses its appeal. Especially if she is an extroverted bubbly girl, she is more than going to love it. Imagine this, spending that special day in Mother Nature's lap. With all the refreshing greenery, cool air and chirping of birds are going to bring a broad smile to her face and create happy memories.
3. Take Her to An Amusement Park:
It is never too late to call out the inner child. It's not just boys, but even gals love to have all the adrenaline rush-inducing fun. Take her out to a water park and frolic all day long in the water, with all those body drenching rides that will excite the hell out of both of you. At least it is way better than going for a movie, which is a very old cliched idea that may not work every time. Even if she is scared of rides, she will only leave with excitement and happy memories of the time spent together.
4. Go for Valentine's Day Couples Ball:
If you have a couple's dancing parties organized somewhere near your city, seize the day and take her out. Almost every woman loves dancing, and she will love it too. Be it samba, tango or any other exotic Latino dance, shake a leg and make her feel special while you make your moves.
5. Take Her to A Valentine Day Music Concert:
There are many Valentine's Days music concerts held in every major city. Don't worry; they are nothing like those rock concerts. They play memorable love tracks in those concerts that are especially loved by ladies. We are more than sure that your lady love is going to play those tunes and melodies in her head for all the fond memories that you gave her.
6. Super Silky Nightwear:
If you want your women to have a good night's sleep for a refreshing day, it is better that she has got something super comfortable to wear. If wearing the usual T-shirts and shorts does not work for her anymore, it's time that you gift the silky sexy nightwear that can put her in a comfortable sleep.
Comments (0)