Know the Basics of a Strip Tease to Entice Your Partner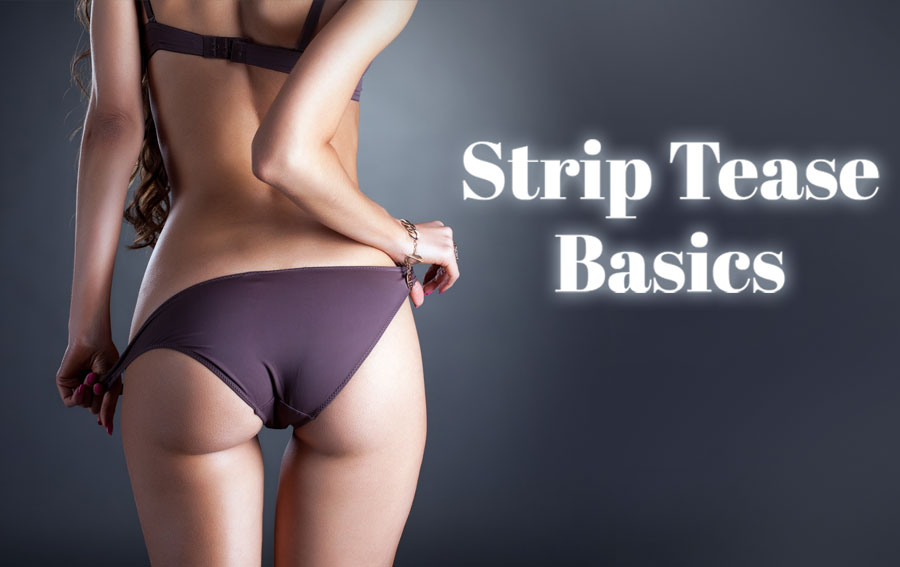 Striptease happens to be one of those few things that has the potential to rock your man's world. But, do you find it too awkward to give it a try? Or simply do you dare? Trust us when we tell you it is so much more fun than you can ever anticipate. You might think how is that even possible? Aren't we describing a nightmare where you stand in front of your partner and indulge in the process of slowly and seductively taking off clothes? If you read it or think it that way, then yes, it is terrifying. But, under the right circumstances, it is not only empowering but super fun and sexy. The touch of good music and lighting will do the rest for you.
Take a look at some of the most important tips and tricks that can help you do a better job.
How About Practicing It?
Your mood obviously plays a huge role here but don't just rely on your mood and intuition. When alone at home try doing it in front of a mirror with different Sexy Clothes, music, and obviously moves. All you have to do is capture the spirit of the whole thing that is going on. What we are talking about here is the striptease should reflect your individuality. This way it won't be too awkward for you.
Never Proceed Towards Something You Don't Want to Do -
The whole point of a striptease is to make your partner happy and excited. That can't be done if you are uncomfortable in the very first place. It is a huge turn-off. So, don't do it. Try something you know you can pull off quite easily. This will not only create a mood but also show you a good time.
What Are You Wearing?
Trying wearing layers to make it enjoyable. But, keep in mind too many layers might become way too much for you. Choose the Sex Costume that you have in mind or know your partner would love to see you in. But, if you don't then here is a tip. Put on a buttoned-down white collared shirt. You will also need a pencil skirt, heels, seamed stockings, and your hair beautifully tied up. One thing that you must do under ever circumstances is shop for these - lacy lingerie and suspender garters.
Don't Be Too Close to Your Partner -
Striptease is the ultimate treat for your partner's vision. That's it. So, make sure you are doing your job from a distance. Maintaining proper distance is undoubtedly extremely hot. It is about keeping the necessary distance while being sexy without your partner. Isn't that quite easy and doable?
Be Someone You Are Not -
The bedroom is the best place to be someone you dream about, or your partner has a crush on. So, why don't you go ahead and pretend to be that Sexy Nurse or Naughty Student? Anything that is a little different will be an excellent idea for you to begin with.
Music Plays A Crucial Factor -
When you play the right music, it will set the tone and the mood. How many sexy songs do you know of? Make a list of the top 5 or 10. Now, listen to each one of them and choose a track which is sensuous enough for you to move freely and teasingly.
Keep in mind it is all about having fun and enjoying sexual intercourse in a different yet better way. These flattering and sexy tips will help you pull off a great striptease for your partner.
Comments (0)