Pamper Yourself on This International Women's Day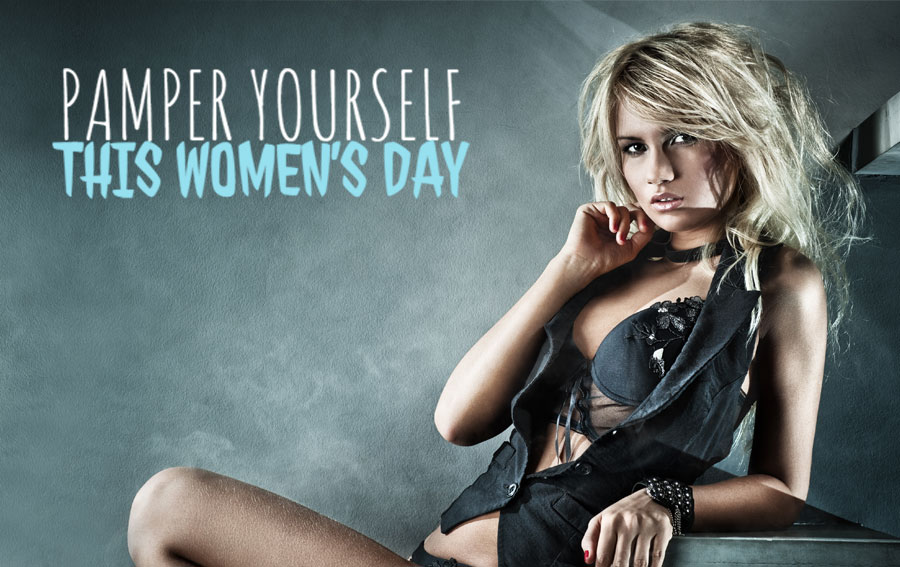 If you don't know then give us the chance to share some exciting news with you. International Women's Day is around the corner, in fact, it is approaching very fast. 8th March is celebrated as women's day all over the world. Today, we want to talk about how you can have the necessary attention and care you deserve no matter which day of the week it is. We can't promise you decorative fireworks or elaborate parades to celebrate your uniqueness and importance as a woman but we sure as hell can take the reins into our perfectly manicured hands to transform this day into a sensational one for you.
Take a look at the long list of ideas that we have in store for you to make you feel extra special. At the end of the day we are women and pampering ourselves every chance we get is the best form of celebration for us, don't you think?
Enjoy the Luxuries Offered in A Spa
Though it has only been three months, we are sure the kind of stress, worry, and anxiety you are juggling through is enough to indulge in a relaxing and special treatment aka Spa! Choose a combo pack when going for a spa treatment. Get a facial, scrub, massage, and pedicure.
If you feel your face is feeling way too dry and has lost its charm, then a soothing and hydrating facial us the best way forward. Feel polished, moisturized, amazingly soft, and smell heavenly this 8th of March.
How About Adding Some Sparkle to Your Day?
Remind yourself again, who is your ultimate best friend? Something that puts on an ear to ear grin on your face? The sparkle of which is enough to last a lifetime? We are obviously talking about diamonds. Make the most of your day by gifting yourself as amazing and sparkly as a diamond. After all they are your best friend.
Time to Spend Some Me Time in A Restaurant
Pull out the dress that you have been saving for quite some time now. Who are you saving it for? Put on your heels, wear your favorite Hot Dress, and head straight towards a fancy restaurant. A glass of your favorite drink and all-time favorite comfort food will be an ultimate way to spend this day.
Call Up Your Gals
Make the most of Women's Day by giving your best girlfriends a call. Plan a night of fun. Go ahead and watch a movie together followed by dinner, or maybe go dancing in your favorite night club. Do whatever all of you please to end the day on a happy note. Sounds fun? Then, start the planning process already.
Make the Most of That Urge to Shop
How many items are lying in each cart of your different online shopping apps? Well, we can't talk about you, but we have quite a few of them. Something that we can't just buy because it feels like over indulging and bit rough on the pocket will now be justified. If International Women's Day isn't the best day to break the bank and shop, then no day will ever be. Go ahead and place your order for all those things that you want. Okay, maybe not all of them but you can pretty much make the most of some of them.
It doesn't really need to be an occasion to find the time to do something special for yourself. However, it is International Women's Day and we want you to relax and unwind. Keep in mind all of these ideas to feel extra special.
Comments (0)