10 Things You Should Never Do During Roleplay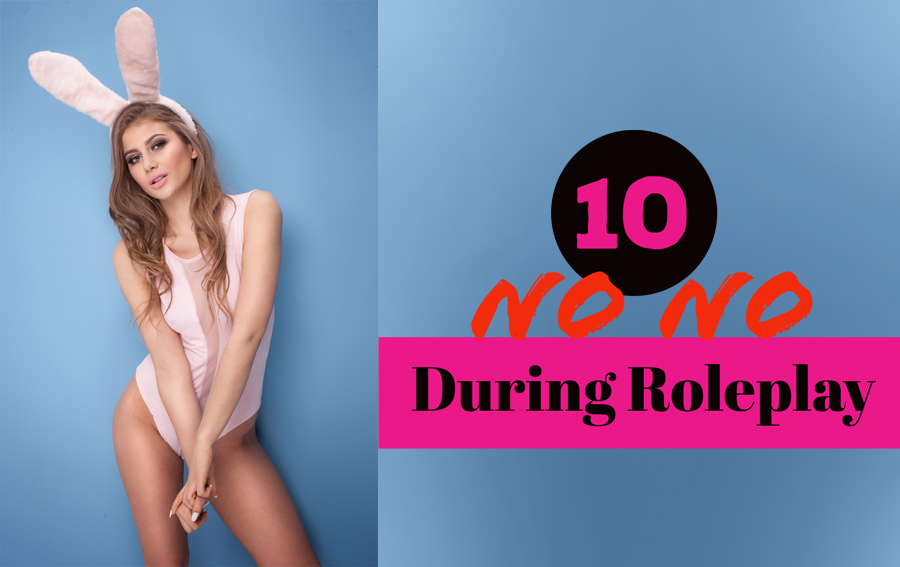 Roleplay is a fun activity that excites your sex life, and couples should do it as per their convenience. Irrespective of the fact that you need consent, you also need to stop doing these 10 things during roleplay-
Stop Commenting on The Body:
Since this generation is so much concerned about the way their body looks so one should better not talk about their body parts when indulged in roleplay. Complimenting someone is a good thing, but it is better not to pay attention to single details of the body part, because what if it makes your partner conscious or awkward.
We totally get it that some people get turned on and enjoy doing BDSM, but then it is not everyone's cup of tea. Even if it is fun for you, don't force your partner to try it just because you guys are going to perform a roleplay.
Don't Degrade or Disrespect While Talking:
Roleplay is all about the action that you perform through your words and acts, but what some people totally forget is the way you are supposed to do it. Don't ever disregard your partner no matter what role they are playing. Talking back derogatory doesn't mean a turn on for everybody on bed.
Don't Let It Go All Fast:
Roleplay is something that is supposed to be enjoyed slowly, and you aren't supposed to fasten and finish it. Yes, it is true that you have been turned on, but you need to make sure that your partner enjoys every part of it. So, you can go for Sexual Underwear for Men and make the roleplay all the more exciting.
The Self-Obsessed Character:
Don't be the self-obsessed character who is too busy highlighting and defining his character to their partner. Such people ruin the fun of roleplay and keep portraying themselves as the lead who is supposed to tell you what, when and how to do. Keep such character traits out of yourself when getting indulged in the acts of roleplay.
Costumes Are Indeed Important:
Believe it or not but it is not your acting skills that make roleplay sessions a hit, it is the costume that matters. So, buy the right set of Adult Role Play Costumes from the right online store to make things actually seem erotic. Women can go for See-thru Lingerie and Dresses if they don't know what else to choose from.
Don't Squat or Sit on The Face:
If you have no idea whether you should sit on your partner's face or not, then we suggest don't. At least not before you know that your partner is actually going to enjoy doing it for your pleasure, as it must also include their own. Because for some people, it is still a gross thing to do.
When you are supposed to get into Roleplay, you are also supposed to decide the character first. Don't just go with any character you like without deciding and agreeing with your partner first because you never know it can actually make them pretty much uncomfortable. For example, you dressed as a school girl can be fun for you but not for your partner.
Just because you had a great or bad sex life with your ex-partner, that doesn't mean that you are supposed to tell your present the same. Don't come with lines like you are better than my ex.
If your character is too much into violence then you have certainly chosen the wrong character. Nobody likes violence in bed so keep that stuff out from Roleplay.
Comments (0)