5 Steamy, Sexy, And Kinky Roleplay Ideas You Have to Give A Try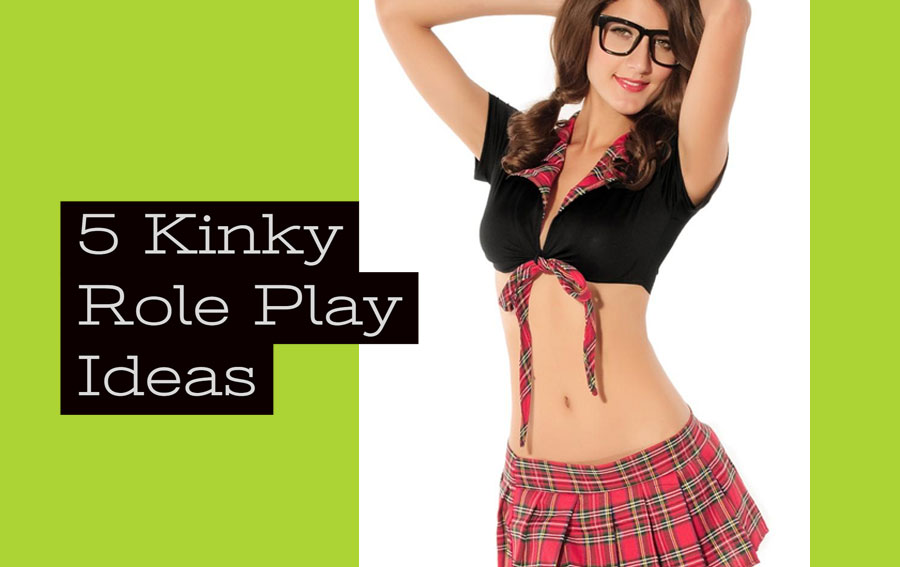 The role that fantasies play in your sex life is something that you can't overlook. And, when you finally have the knowledge of how to put your imagination to play then your relationship with your partner reaches a new height. It gives both of you unimaginable pleasure. But, if you take a closer look at the Roleplaying Ideas that more than often crosses our mind, is forbidden and this has no connection to your sexual experiences, whatsoever. When your partner musters the courage to speak his or her mind about the deepest (sometimes darkest) desires in front of you, it is them placing a vulnerable and hidden part of themselves.
Your imagination has the power to take you places that you will never want to be in real life. With an open mind and willingness to have some unbelievable fun, proceed with the following types of steamy, seductive, and extremely kinky adult play ideas.
You the Cop, Him the Criminal -
Yes, you might have heard about this but does that mean it isn't worth your time? Of course, not. The classic cop and criminal role play never ever seems to get old. You can choose who you want to be. Make sure you are all geared up. Choose a pair of handcuffs to take your fantasy to a whole new level. Give your man the authoritative position or maybe you can be the one who is all strict and stern with him.
The Chemistry Between A Student and Teacher -
C'mon you can accept it now that growing up you did have a soft corner for one of your teacher (s). Didn't you? How about bringing that particular dream to life? You know how to be seductive in a sexy saree matched up with a blouse while your student can't wait to put his hands on you. You can even put on a pair of nerdy glasses to entice your partner furthermore. And, don't hesitate to think about some punishments while you are planning for a night of steamy, hot, and kinky sex with your lover. You can also be the student and grab some spectacular (and very sexy) student costumes, whichever role makes you and your partner feel happy.
Doctor, Doctor!
Are costumes your thing? How about being a doctor? Put on sexy lingerie and a lab coat, maybe or dress up as a seductive, slutty nurse. If your patient is ready to be examined then don't waste any more time to begin with the thorough and detailed procedure. You do want them to heal from whatever it is they are suffering? Does the thought of it make you sweat? Then, it is time to end the weight and start some real fun.
Want to Meet Your Partner for The Very First Time?
Would you like to meet your lover all over again for the first time? Have you thought about meeting a stranger and having a one-night stand? Though, this is something that you would never do in real life it is always fun to give it a go with someone you already share your comfort zone with. Plan to meet your partner in a bar that you both haven't ever been to. This will create a blind date feel which will then lead to a naughty and fun filled night.
Doing It with A Pornstar -
Do you enjoy porn like every other person in this whole world? Then, why don't both of you take the plunge and do it the 'porn' way.
These are some of the best ways to enjoy sexual role-play.
Comments (0)