7 Ways to Use Sex Accessories
7 Awesome ways to use Sex Accessories
Sex toys in Indiahave come a long way with the mindset of people changing to what it should be, that is, instead of dissing at them, they are being accepted as a part of a healthy sexual appetite. Sex accessories are good to bring the flare back in a relationship or add a spark where you need one. They can be used by couples who are still getting to know each other and even those who know exactly which buttons to click to make their partners squirm. In short, they are perfect to be added to your bedroom (and more places of your choice).
Online adult toyscan bring a wholesome experience for you and your partner. Buying online sex accessories together would mean that you are comfortable with each other and open to be able to share fantasies. Having trouble still? Then here are a few awesome ways to use sex accessories: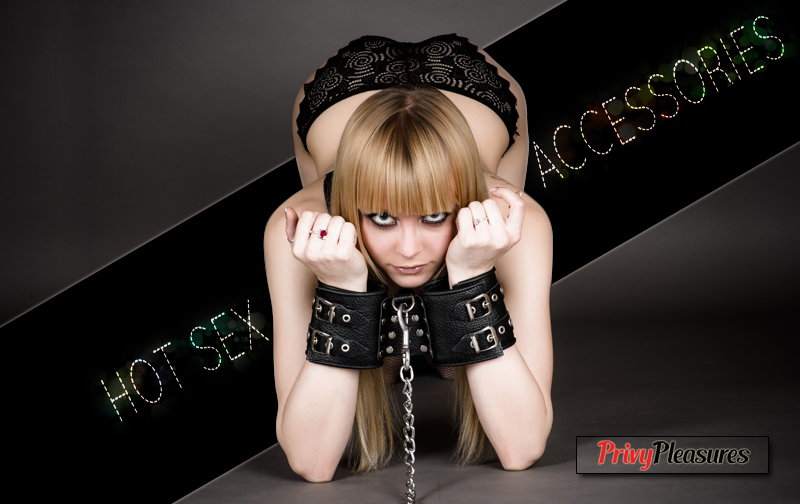 Cuffs – perhaps among the most traditional accessories, handcuffs are still in fashion for a reason. Can be used in role playing or otherwise. The new varieties include a neck and wristraint set. Confine her to the bed and start with the foreplay of her life. She will be rearing for more that is guaranteed!
Garter belts – these trigger the imagination like nothing else. They are an item from the lingerie wear as well as an accessory by itself. Create a medieval scene and be wearing nothing but a garter belt. He would be teased that is for sure.
Whips – often misunderstood to be too hardcore, many couples avoid whips in their bedroom (not that hardcore is bad, you may just not want it on a daily basis). But be assured that they don't have to be a pain inflicting thing. Whips as an accessory can be used in your storyline making it more interesting.
Vibrators – more couples realize that vibrators are just as much fun to be used together. Give her the time of her life in many sessions with the use of this accessory.
His and her costumes – when in a mood to have a great time you can elaborate with the use of costumes. Doctors, cheerleaders, mermaids or whatever triggers your fantasies.
Gloves – make the time removing attires a fun filled one by adding gloves to your sex accessories. They can be transparent fingerless short gloves or full length satin gloves. Make sex an experience instead of an event.
Jewellery – as a sex accessory, women love these! Get a charming slave bracelet, anklet or a belly chain to look and feel the part. Jewellery has an effect of making women feel prettier and these accessories can help your story line oh so much! Your eye for detail will be pleased just as much as your man!
Online adult toys are an easy and fun way to make your life fun. When you have tried them you will never want to go back!
Comments (0)